Creating a Cross-Project Dependency
Last updated
For general information about cross-project dependencies, see About Cross-Project Dependencies.
The process for creating cross-project dependencies is the same as for intra-project dependencies:
Navigate to the Tasks section of a project (for example, Hyperloop Bypass/Tasks).
Select a task and click the Create Dependency icon or the Manage Dependencies option from the Actions or right-mouse click context menus .
In the Manage Dependency dialog that appears, choose New Predecessor > In Another Project.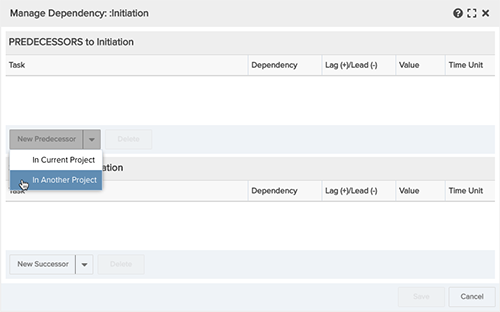 Search for the project, choose the task.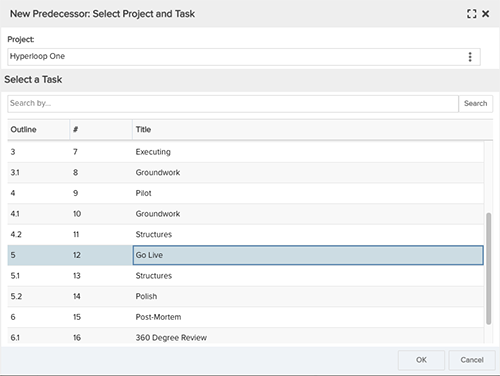 Click OK.
The selected task appears in the Predecessors list. You can adjust the dependency type and lag/lead time.
Once you are done, click Save. The cross-project dependency shows up in the appropriate grid column and within the project Gantt. Hovering over the Gantt icon will provide the cross-project dependency task title and in parentheses the project.

Clicking the grid icon will show a task "quick view" card. This card has a link to the external task so you can navigate directly between projects.