Working with Timesheets
Last updated
This video provides an overview of Timesheet Entry including navigation of the timesheet facility and additional timesheet features. Duration: 7 min.
For general information about timesheets, see Timesheet Overview. If you are a user with administrative privileges, see About Timesheet Administration.
The timesheet is comprised of three panels: the timesheet grid, the daily entry pane, and the notes list. You can hide/display the daily contours panel, and expand/collapse the notes list. Configure the display in a way that suites your needs.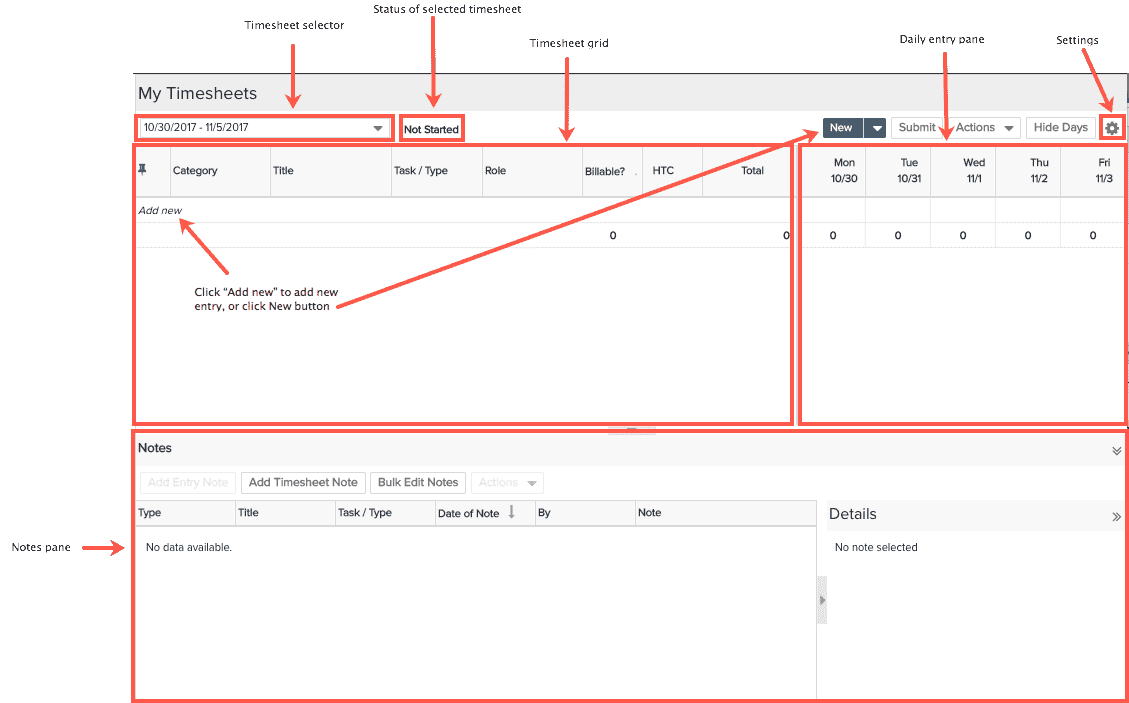 You can't add or delete columns from the grid. You can configure which days of the week to display in the daily entry pane. You must show at least one day.