Proposing Staffing Assignments
Last updated
Some organizations give users who can create resource staffing requests the permission to propose staffing assignments (select the specific resources they want) prior to submitting the request. If a user has this permission (Propose), there will be an additional Propose button on the toolbar. See About Staffing Permissions.
To propose a staffing assignment
R

ight-click an existing unstaffed allocation and select Propose Resource For this Role from the context menu. The Propose Resource dialog appears, filtered to users in your resource pool with the unstaffed allocation's role. Or, just click the Propose button, and the Propose Resource dialog appears showing all resources in your resource pool, regardless of role.
Pick the resources you want to propose by selecting them and clicking the Add button to move them to the bottom of the dialog. You can search by role so you can find the appropriate resources for each role
.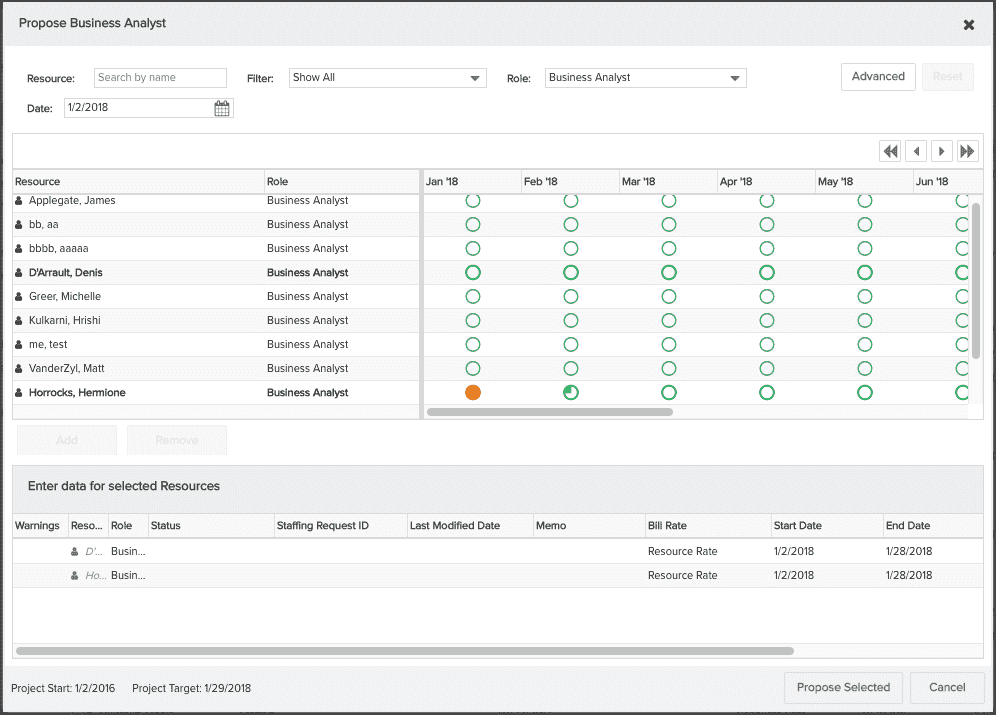 Click Propose Selected to add the proposed resources to the Staffing screen. The proposed resource names will appear in italics.
Click Submit Request. Remember, you will always have the opportunity to select the specific requests to submit, or submit all.