Creating Staffing Entries
Last updated
Users with appropriate permissions (project owner or on project team with "Can Edit" permission, if using Managed Staffing, must have Staff Directly permission) can add staffing entries directly from the resource workbench to project that are configured to use project-level resource planning mode. Projects in task-level resource planning mode are read only and can not have staffing entries added to them.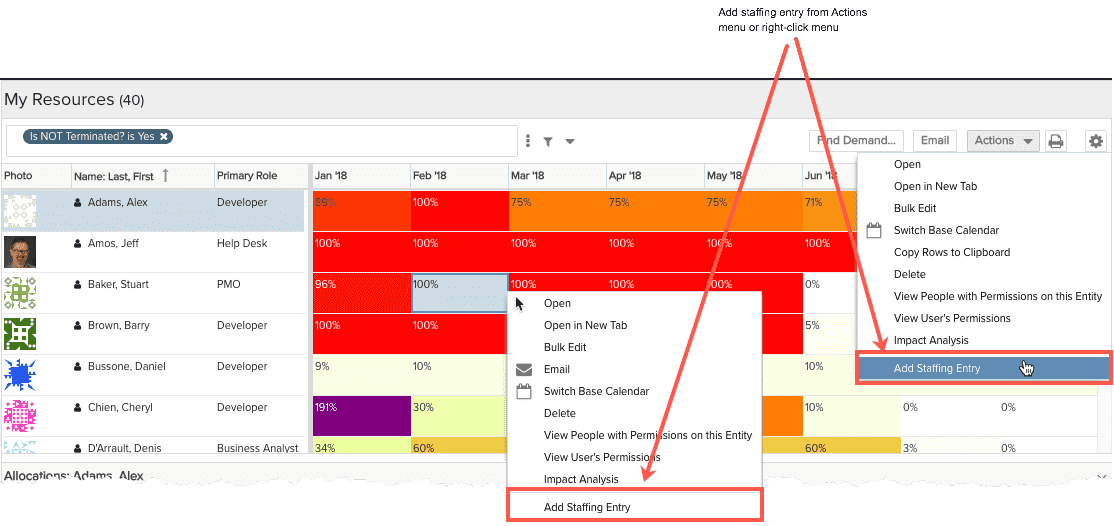 Choosing Add Staffing Entry from the right-click context menu or the Actions menu displays the Add Staffing Entry modal: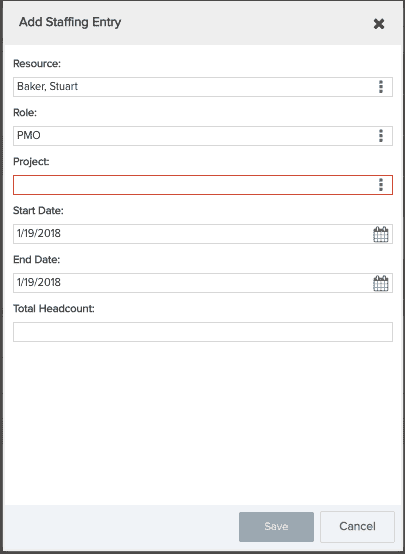 Select the project for which to create the allocation (required), and optionally edit other fields. You can select a different resource or role - you can also edit those values after you have added the allocation to the workbench.