Product Portfolio Management
Last updated
Product Portfolio Management
Planview's Product Portfolio Management solution enables organizations to better align their product portfolios to their innovation strategy and ensures that the right resources are available to deliver the most innovative, profitable, differentiated products to market, on time and on budget.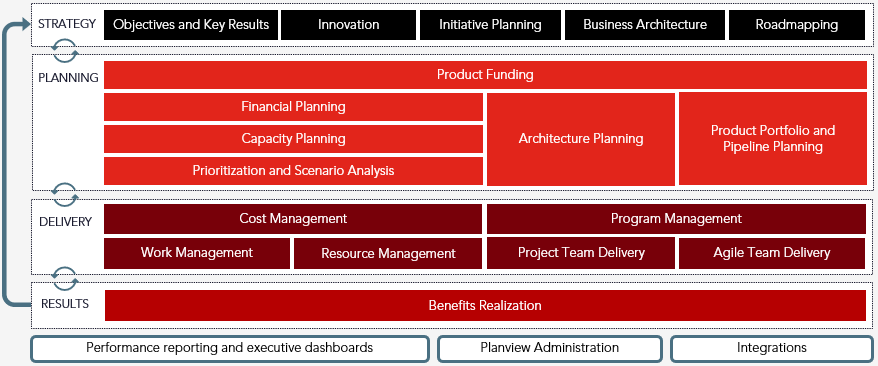 Your Maturity Journey
Planview's Product Portfolio Management journey is a transformative guide for organizations who want to mature their practices around the management, prioritization, and continuous innovation of products in development. The maturity journey is organized into five progressive stages; each stage has a distinct area of focus and is tied to specific capabilities and business outcomes. Every customer journey is unique, depending on the current and desired level of maturity. In the final stages of the journey, organizations can ensure products in development maintain their release schedule and stay aligned to business strategy; organizations also gather input from customers, build product roadmaps, optimize their product portfolio, and manage the execution of bringing products to market.