Using Advanced Search Options
Last updated
You can use the Filter and Role droplist to narrow the list of resources. To fine-tune the list even further, you can search with advanced options.
Click the Advanced button to reveal additional search criteria.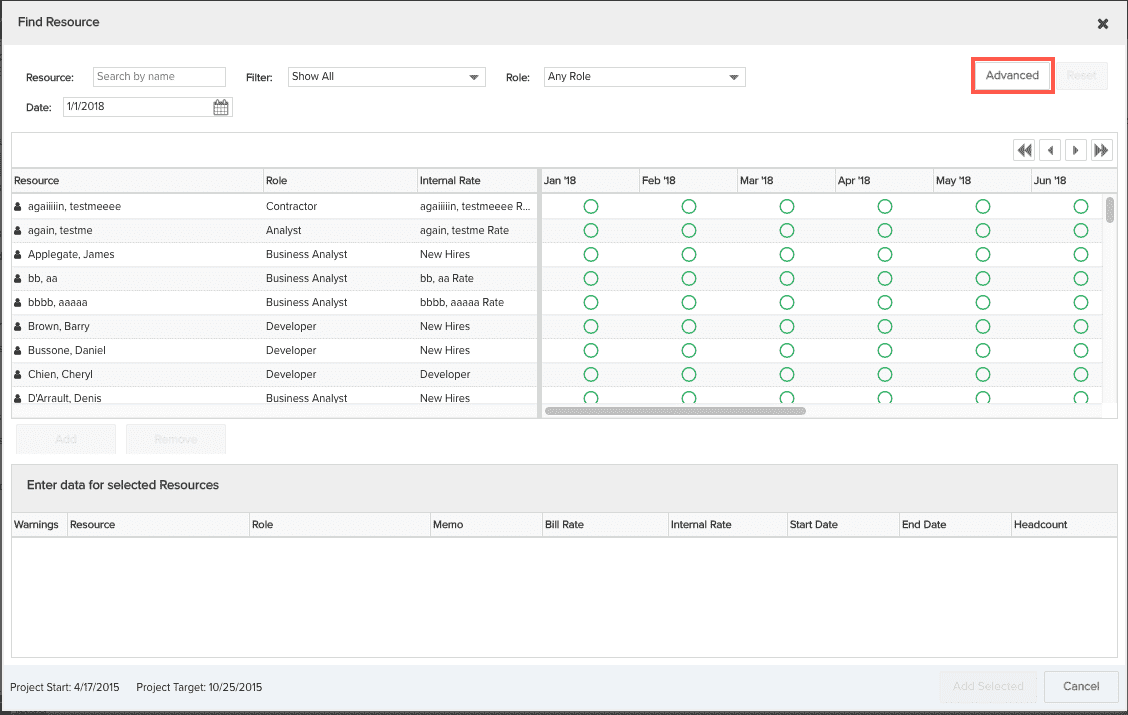 The Additional Criteria section includes Division (was Business Unit), Team, and Resource Type. Each time you select a criterion, the resource list refreshes appropriately.
You can also select specific skills you require for a resource. You can see in the dialog below the skill category of Applications. The search criteria specify a Basic proficiency in ERP (assume the profile contains other values in the skills range, such as Progressing, Experienced, and Master). Note that the system will return resources who list a Basic proficiency in ERP, as well as resources with any proficiency higher than Basic, such as Experienced or Master (the rank of the proficiency value is determined by the sequence number in the profile). (Talk to your PPM Pro Admin if you need more information about the structure of your Skill Profiles.)