Applications by DBMS
Last updated
This report allows you to view applications broken out by database management systems. For example, build a bar chart showing the count of applications by DBSM within your application portfolio: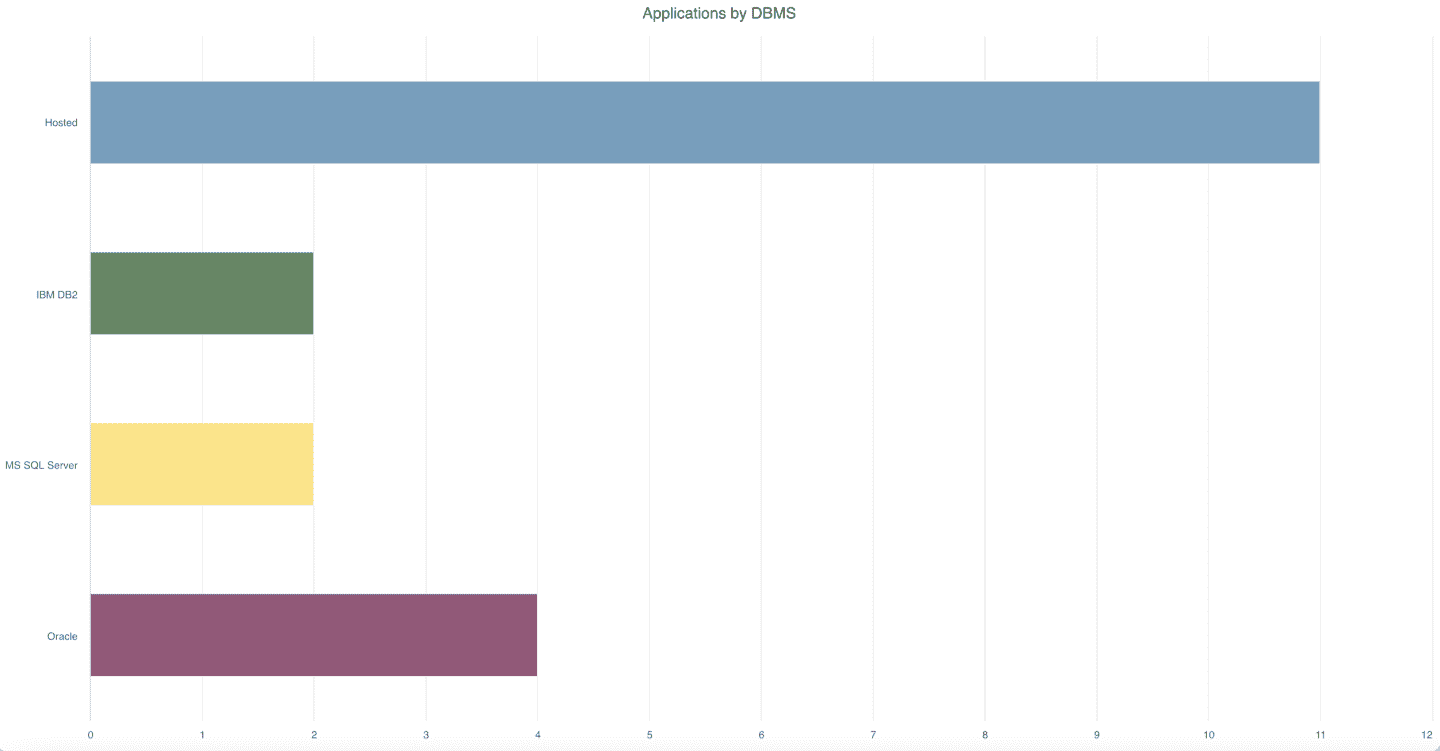 Design View
Selection
Comments
General

Topic: Portfolio

Type: Bar: Basic

Title: <enter a meaningful title>

Other report Types that work well include Area: Basic, Column: Basic, Line, and Spiderweb.

Data

Bottom Axis: Title

Left Axis: DBMS (or whichever portfolio field captures your database management system)

Bottom Axis: Count

Display
Configure Display options.
Variable Settings

Scope: Portfolio

Filters: provide a filter for identifying your application portfolios

Selecting the Portfolio Scope will cause this report to be available on Portfolio Report grids so it can be run for associated portfolios, but note that this includes not just Application Portfolios but other Portfolios as well, so make sure you name this report to appropriately denote applications.