Who Is a Rate Assigned To?
Last updated
When a rate table change impacts a large number of resources, all the rate changes are batched and applied at the end of the day. If the impact is minimal, the changes are applied immediately.
To view the roles/resources assigned to a rate table
1. Navigate to Organization/Finances/Internal Rates.
2. Select the rate table (click on the row with the Title).
3. Choose Actions > View References (or right-click and choose View References from the context menu).
The Reference modal appears. Toggle between the Roles and the Resources tabs to view the respective references..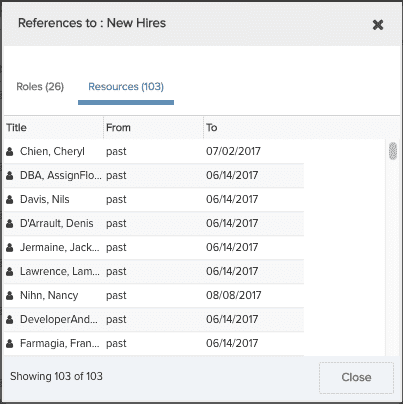 \