Creating a Project Template
Last updated
You can configure any existing project to be used as a template, as well as make a project a template project as you create the project. Once a project is marked as a template, users who have permission to create projects with the category of the template (global Create or Create for template category) and have View permission on the Template, can use a template project to create new projects. When you create a project from a template project, the tasks, task assignments, issues, allocations, team members, alerts and attachments from the template project can all be used as individual components of the new project.
To edit a template, simply edit the project like you would any other project.
To create a project template
Navigate to the project's

Settings

section and locate the Can Be Template field

.

Choose

Yes

to make the template available to all users who have at least View permission on the project.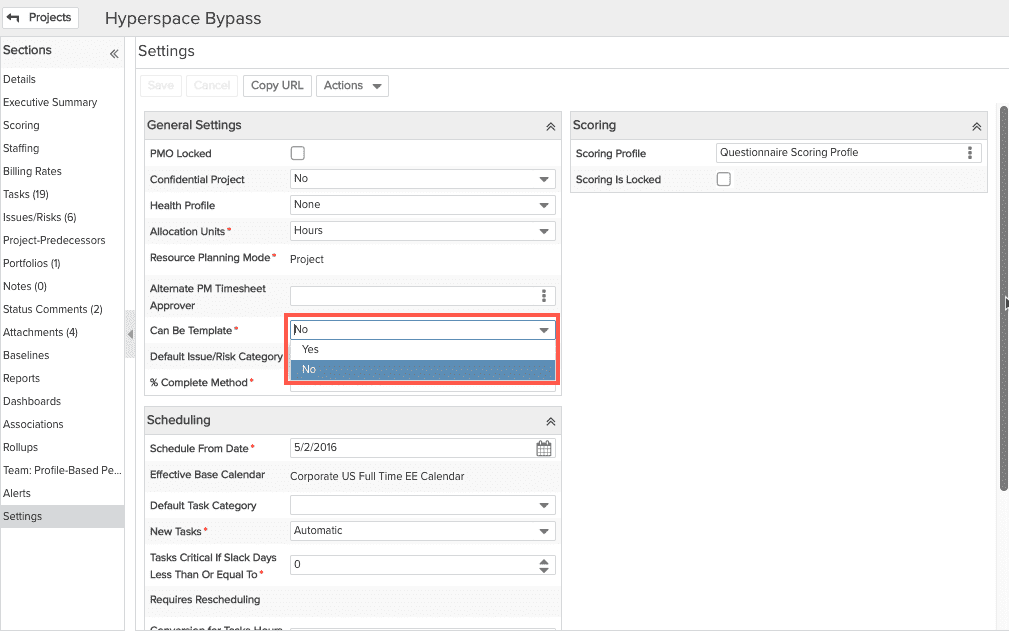 Click

Save.