IP Restrictions
Last updated
PPM Pro offers a feature that allows you to restrict access to the system to a range of IP addresses. If you do not have this feature enabled, you can enter a support case at customercare@planview.com and request that it be turned on. Once the feature is enabled, there will be a link under Admin called "IP Ranges".
You can also use this feature to restrict access to published dashboards and IP Restrictions.
Click Admin/IP Ranges to view the All IP Ranges page. You can enter one IP address, or a range of addresses.
Choose Menu > New.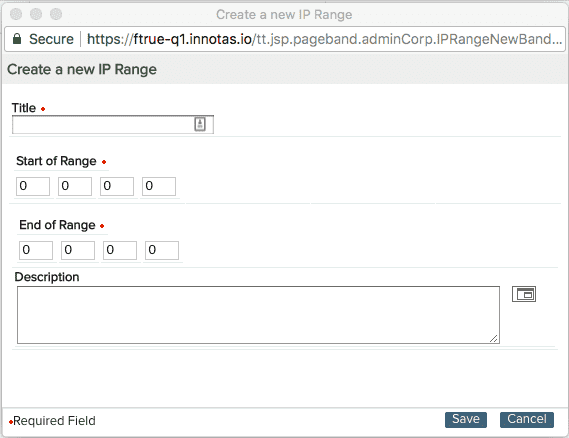 Enter a title for the IP address or addresses.

To enter a single IP address, enter the IP address for both the start and end addresses.
To enter a range, enter the address that defines the start of the range, and the address that marks the end of the range.

(Optional) Enter a description.
Click Save.