Project Financial Entries
Last updated
Shows all the Financial Entries for a specific project, in a hierarchy of Forecasts and their Actuals: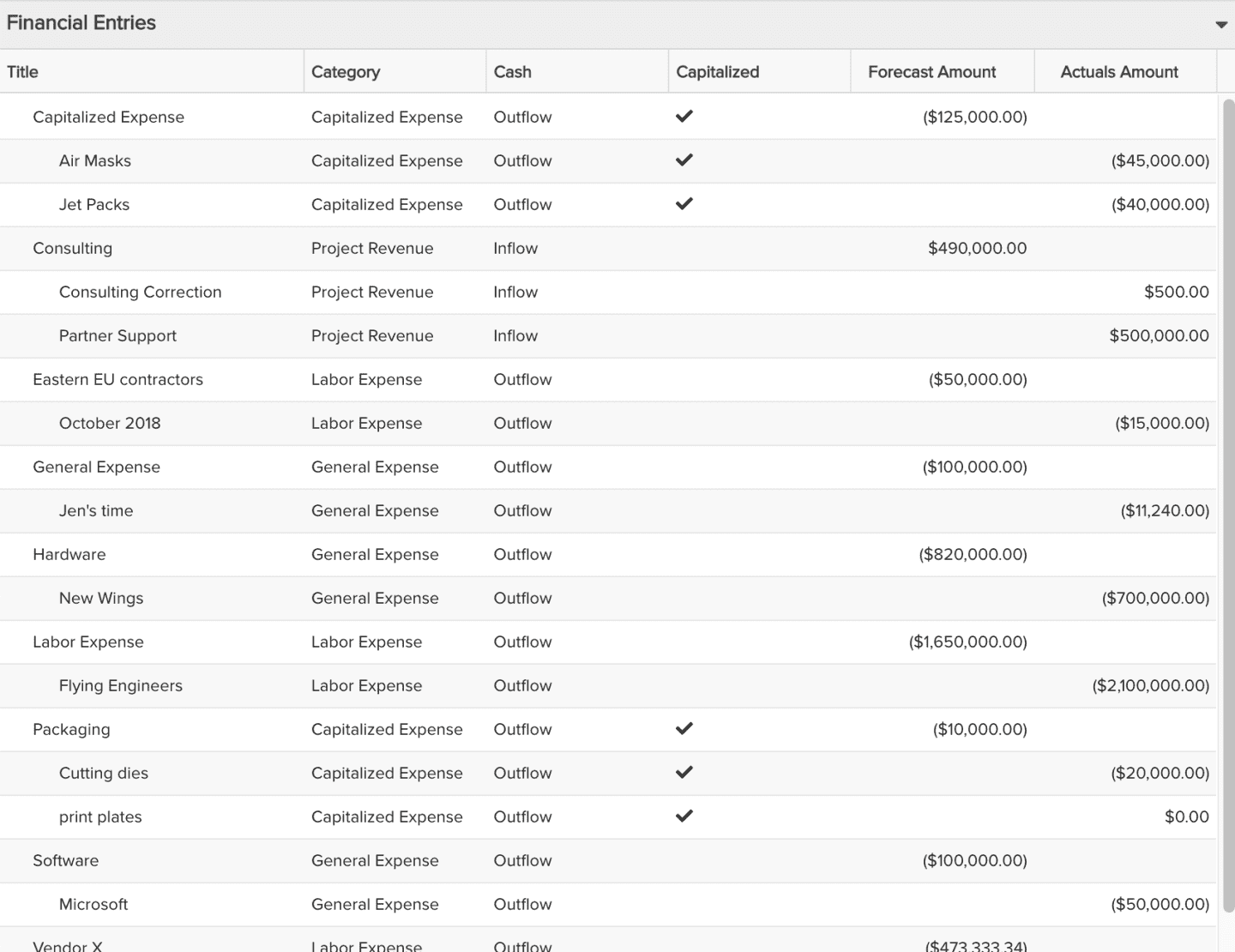 Design View
Selection
Comments
General

Topic: Financial Entry

Type: List: Basic

Title: <enter a meaningful title>

Data

List Fields: Whichever of the following financial entry fields and others would be of value, such as

Title
Category
Cash
Capitalized
Forecast Amount (Signed)
Actuals Amount (Signed)

The "(Signed)" amount fields are useful if your project financial entries include both Cash "Inflow" (revenue) and "Outflow" (expense) values. If your project financial entries only include Cash Outflow (or just Cash Inflow), use the regular "Forecast Amount" and "Actuals Amount" fields.

Display and Preview List Columns

Configure desired options within the Display tab, such as Drill Down.

Within the Preview pane, select the Title column's options menu and "Show Hierarchy" to represent each forecast and its corresponding actuals in a hierarchy.



Variable Settings

Scope: Ensure that you select the "Project" checkbox for "Allow access to report on these Reports grids". Because the "Show Hierarchy" display option is selected, you cannot group by project, so this report is best run per project and used on project dashboards.

Filters: optionally include Hierarchy Units filter

If you want to allow the user to change to a different project Scope and/or Filter before running the report or when viewing the report, select the relevant checkboxes for Allow changing.