Projects by Type and Business Objective
Last updated
This report uses a heatmap to show the distribution of projects given two attributes, such as Type and Business Objective: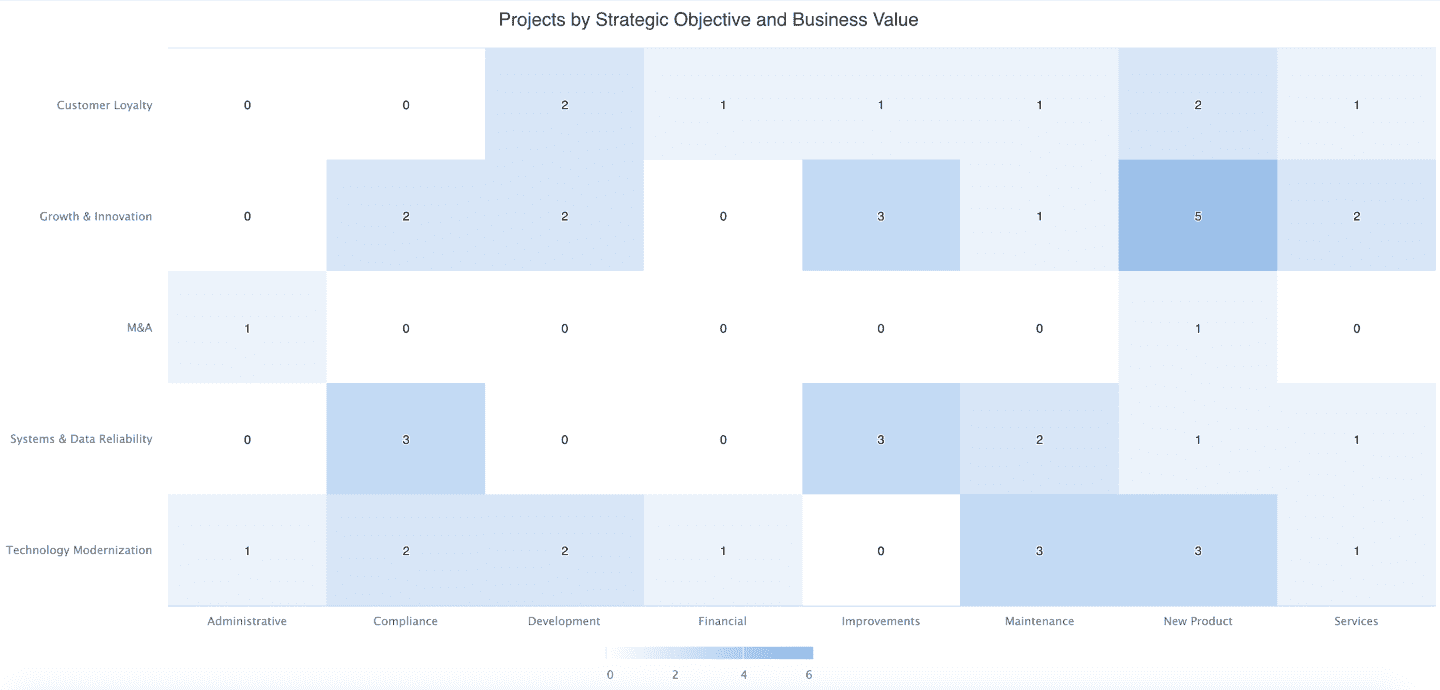 Design View
Selection
Comments
General

Topic: Project

Type: Heatmap

Title: <enter a meaningful title>

Another report Type that works well is Crosstab.

Data

Bottom Axis: Type (or other field of interest)

Left Axis: Business Objective (or other field of interest)

Values: Count (or other field of interest, such as Total Actual and so on)

Display
Configure desired Display options.
Variable Settings

Scope: Portfolio

Filters: optionally include a project filter

Selecting the Portfolio Scope will cause this report to be available on Portfolio Report grids so it can be run for associated portfolios. You can select other Scope options if you want this report to be show in other entity grids as well.

As needed, you can also include Filters.

If you want to allow the user to change to a different Scope and/or Filter before running the report or when viewing the report, select the relevant checkboxes for Allow changing.