Rapid Challenge
Last updated
Overview
The Rapid Challenge combines in-person brainstorming with IdeaPlace's digital capabilities, enhancing the experience and driving quick outcomes in as little as one hour. Each Rapid Challenge can be tailored to a desired outcome/topic and should be facilitated by an experienced member of your team. Rapid Challenges are perfect for off-site meetings, executive workshops, conferences, or any in-person event where team building and ideation are desired.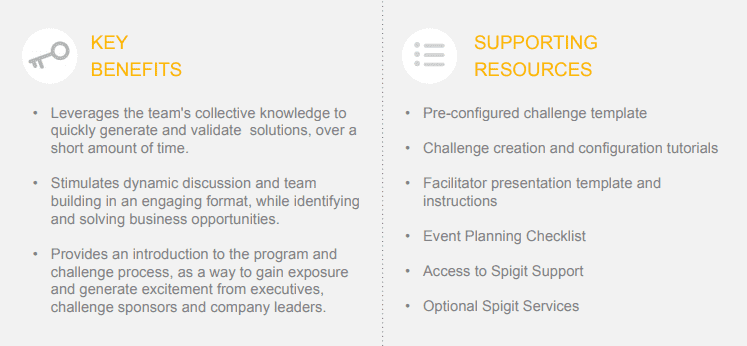 Rapid Challenge Process
While IdeaPlace can be fully customized, we've prepared specific configurations and processes that leverage best practices and align with pre-built templates, to make things quick and easy for you. Please contact your CS representative prior to use.
The following video will walk you through the Rapid Challenge:
Please see the following additional resources: