Standard Challenge
Last updated
Introduction
IdeaPlace's Standard Challenge is designed to drive consistent and predictable results based on industry best practices. It guides your participants through a four-phase process that maximizes collaboration and engagement. The Standard Challenge builds a solid foundation, allowing for more complex layers to be added as you become more experienced with running challenges.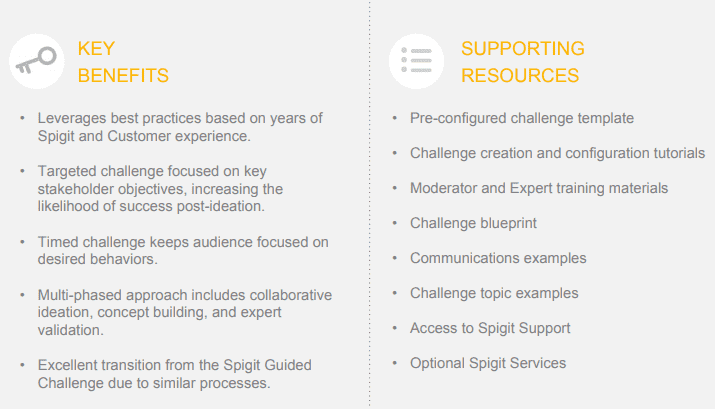 Standard Challenge Process
While IdeaPlace can be fully customized, we've prepared specific configurations and processes that leverage best practices and align with pre-built templates, to make things quick and easy for you. Please contact your CS representative prior to use.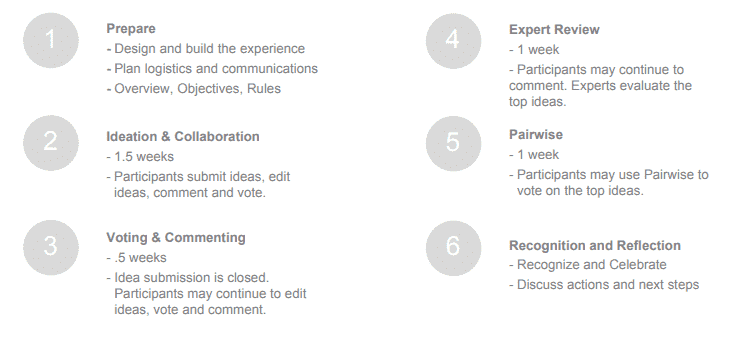 The following video will walk you through the Standard Challenge:
See the following attachments for additional information: