Pairwise Challenge
Last updated
Overview
The Pairwise Challenge enables organizations to quickly and effectively select which projects to implement first, name new products and services, rank enterprise strategic objectives, or prioritize and rank any given list of items. Typically running for 5-10 days, this challenge format can include active idea submission by the audience or be pre-populated with ideas to be prioritized. The user experience is intuitive and requires no training, making it perfect for high-level executives who are strapped for time or for any team looking to quickly determine priorities in a short amount of time.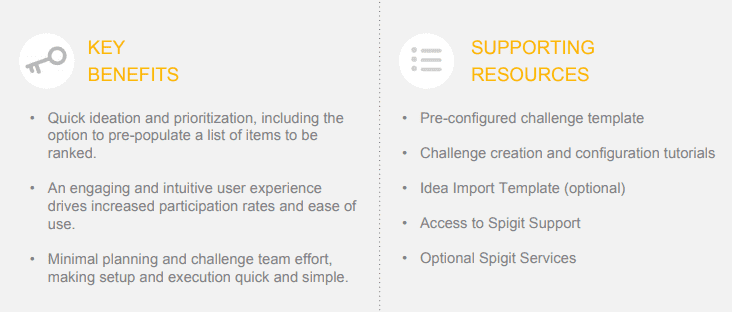 Pairwise Challenge Process
While IdeaPlace can be fully customized, we've prepared specific configurations and processes that leverage best practices and align with pre-built templates, to make things quick and easy for you. Please contact your CS representative prior to use.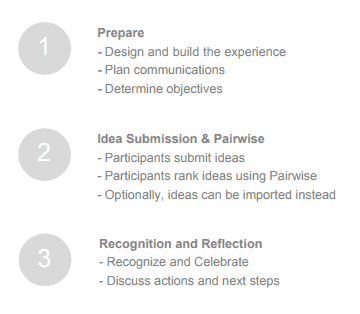 The following video will give you an overview of the Pairwise Challenge Template.