How to Add a Category from within a Challenge
Last updated
Categories can be added through the Edit Challenge section inside a challenge.
NOTE
It is not possible to change the display order of categories.
Follow these steps to add a category:
1. Access your selected challenge.
2. Click Edit Challenge or navigate to the challenge section from the Administration panel via Administration > General Settings > Edit Challenge.
3. If you don't see the Innovation Market page on the Navigation bar, add it via Administration > Site Editor.
4. Navigate to the Innovation Market page.
5. Navigate to the bottom of the page and click New Category.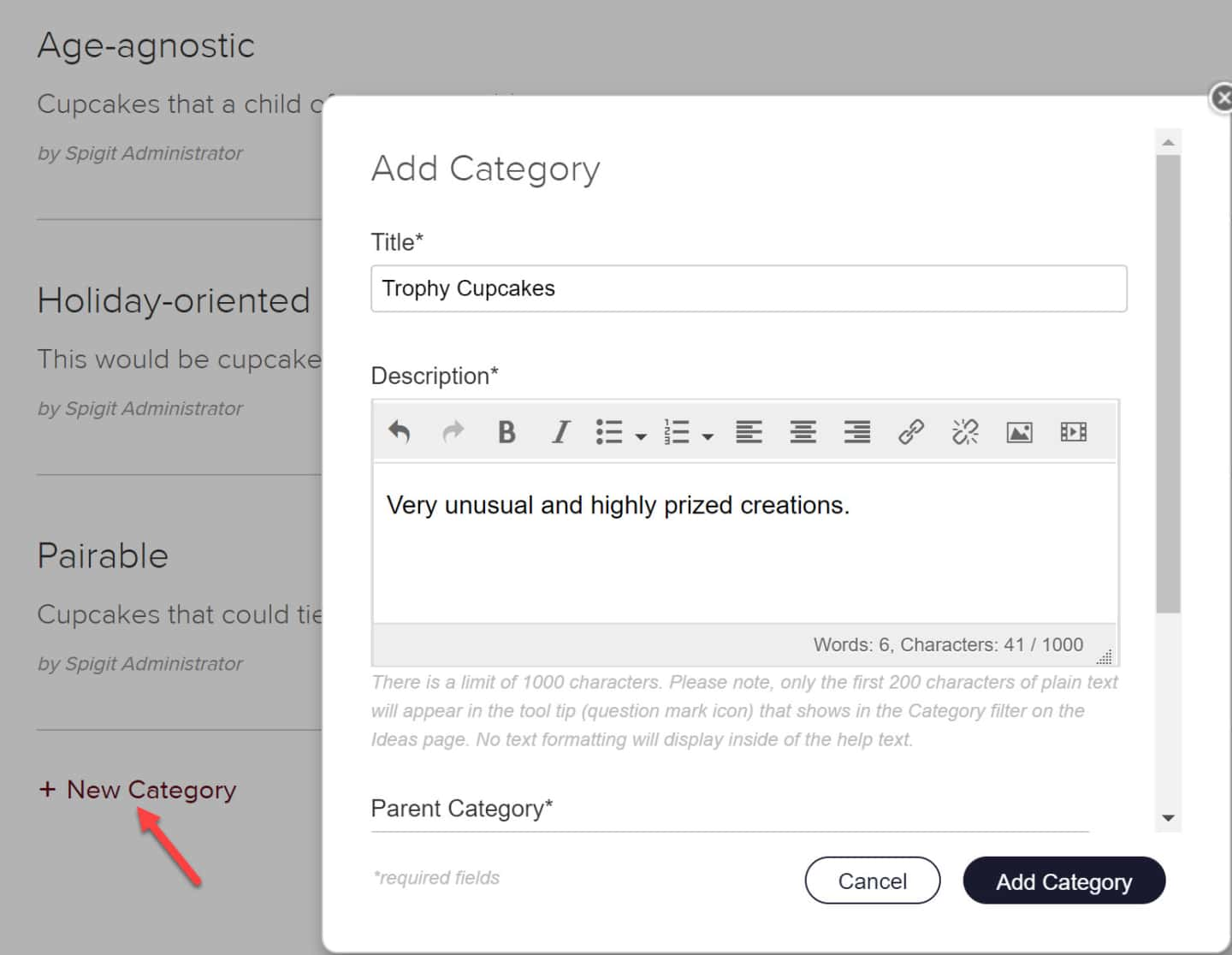 6. Complete the fields on the category creation page:
Top level should always be selected first.
Title is mandatory.
Description is mandatory but not strictly visible to end users.
Moderate Idea refers to placing all ideas into moderation before they are seen by the crowd.
By subscribing to a category you create, you will receive all email notifications for activities in that category such as: Posting ideas, comments, replies, reviews, blogs, and store auctions. View each available Email Notification, if needed. Additionally, you can link a user to the Post Idea page with a Category preselected..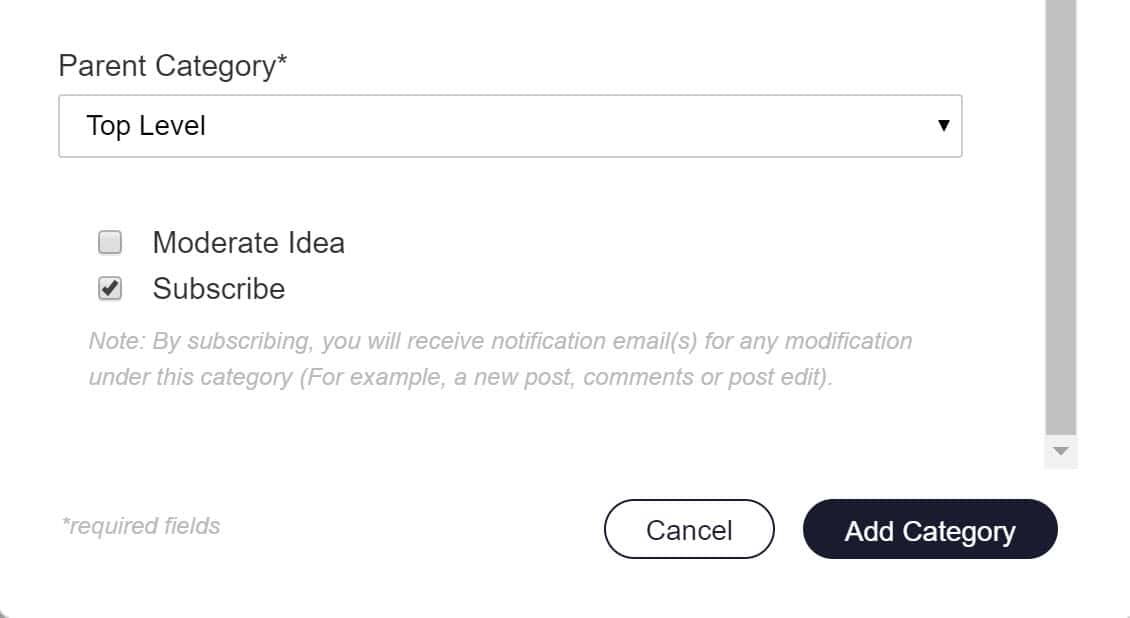 7. Click the Add Category button and the new category will appear on the Innovation Market page: