Language Editor
Last updated
Introduction
The Language Editor, also known as the Language Development Kit (LDK), or In-Line Editor allows you to edit some labels on each page of Planview IdeaPlace.
How it Works
After clicking the Language Editor on the Administration Profile dropdown, you will see a screen where you can select the labels/text you wish to modify on the page.
How to change text on the Idea Quick View Popup
Let's change the text "Help to improve this idea" on the Idea Quick View Popup.
1. Go to the idea page. Text to be changed is indicated in a red oval below.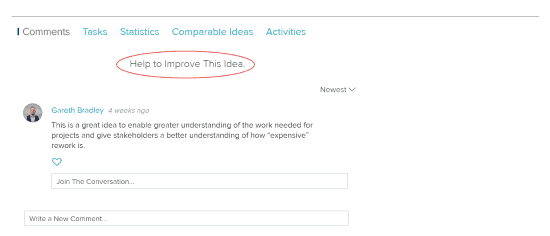 2. Click the Administration Profile dropdown > Language Editor.
3. Select the text you wish to edit in the Language Editor.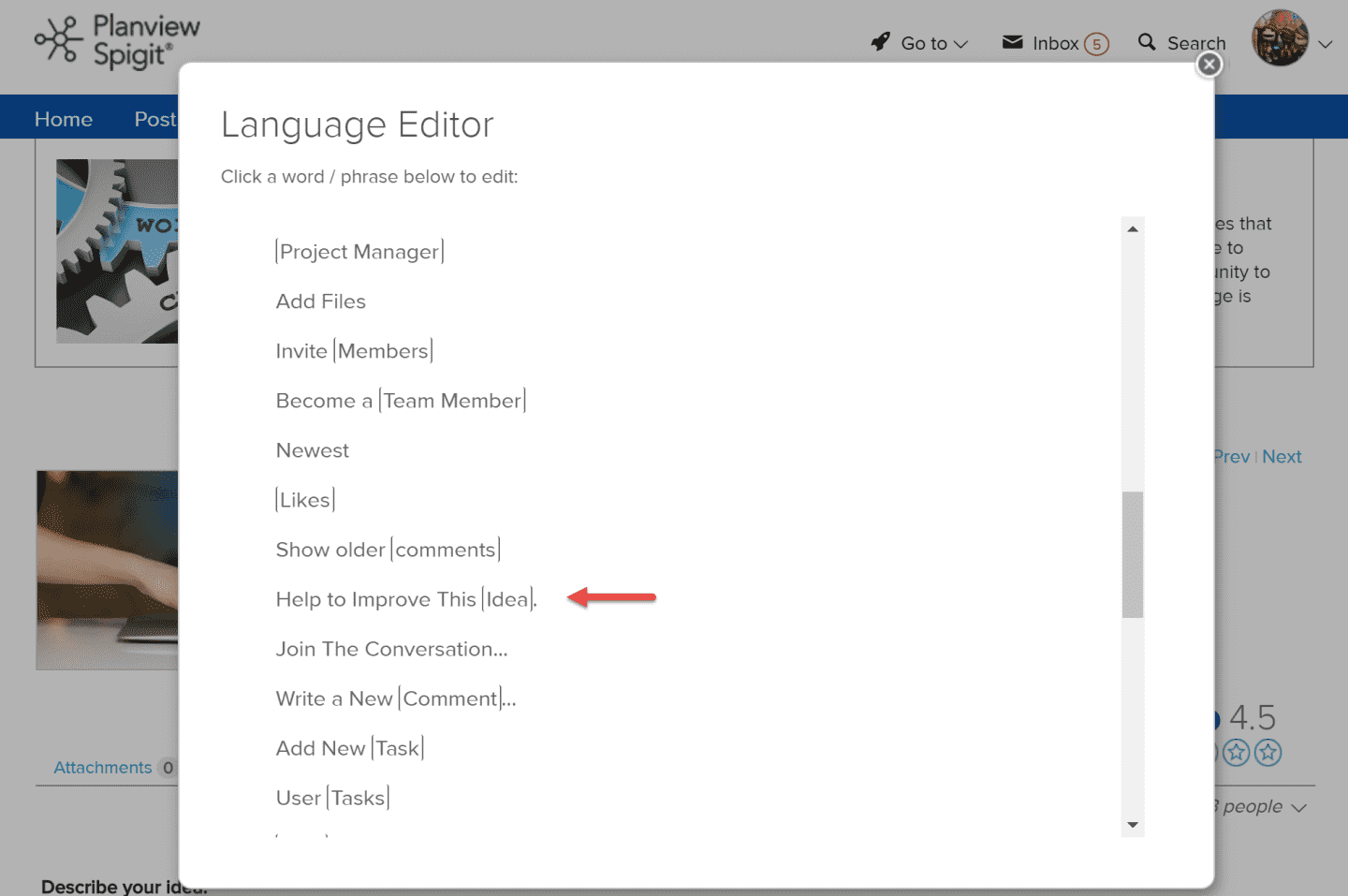 4. Edit text as desired. Click Save.
5. Open the Quick View idea.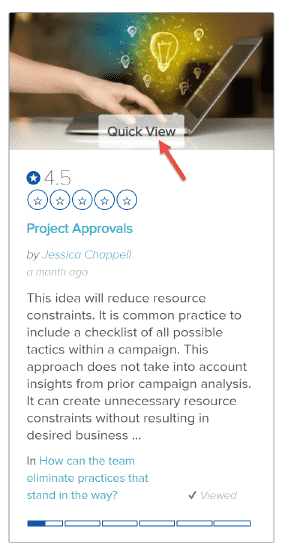 6. Text change made with the Language Editor to the regular idea page will also appear on the Quick View of the idea.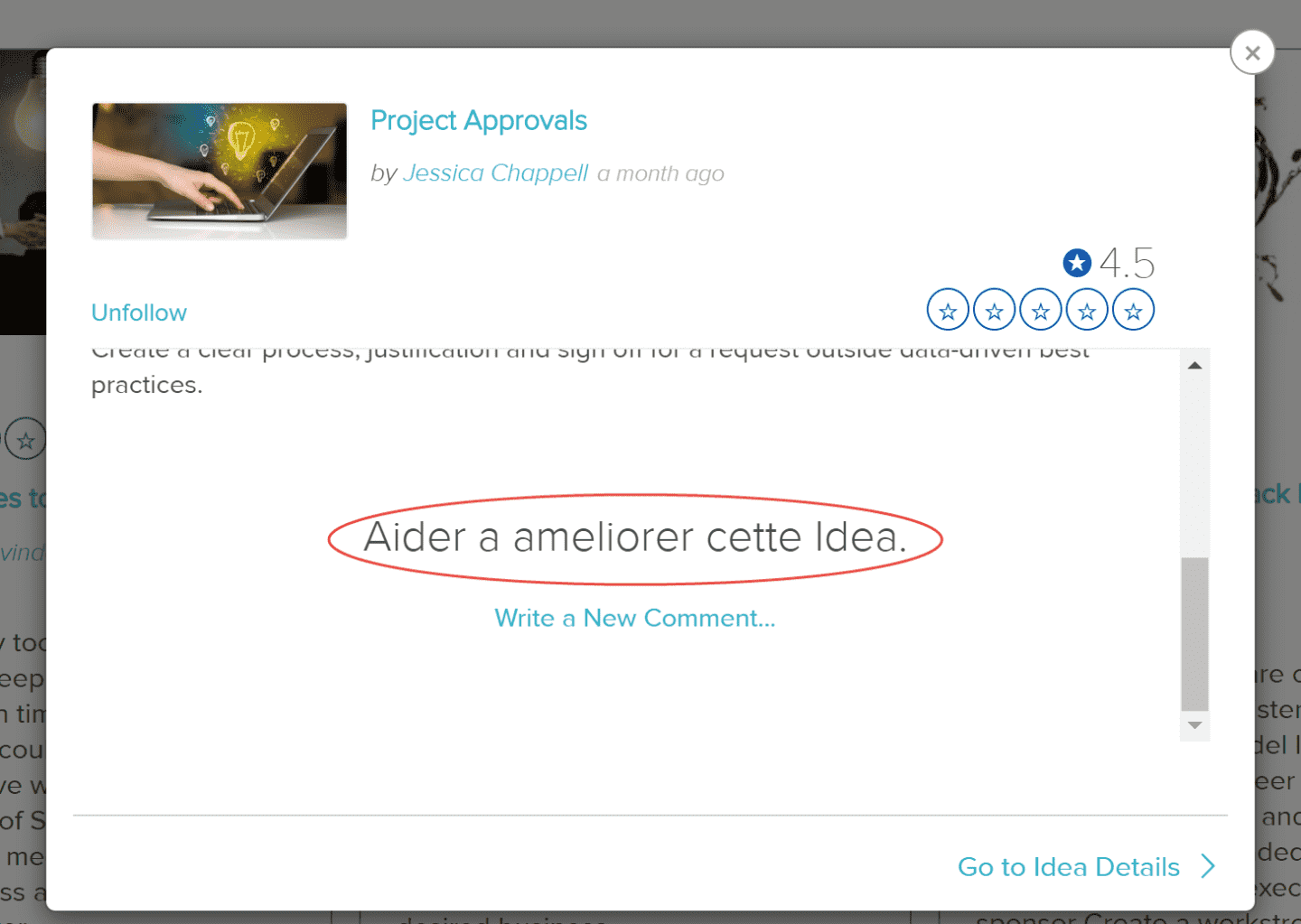 NOTE
Adding quotes in an entry is not recommended. It will cause the field labels to display on the page. If you do add them, you can fix the issue by using the xliff file to remove the quotes and re-upload the file.