Spam and the Spam Filter
Last updated
Introduction
A user may have their comment or idea caught in the spam filter, or a Moderator or Administrator may be trying to find an idea or comment that was caught in the spam filter. Both restricted domains as well as restricted words are contained in the blacklist.txt file, which is applied across your IdeaPlace Instance.
How it Works
Spam will need to be approved by the Moderator or Administrator on the site. This is easily done through the Moderation page.
How to View and Manage Spam
Click your name in the upper right menu.
Click Moderation on the dropdown menu.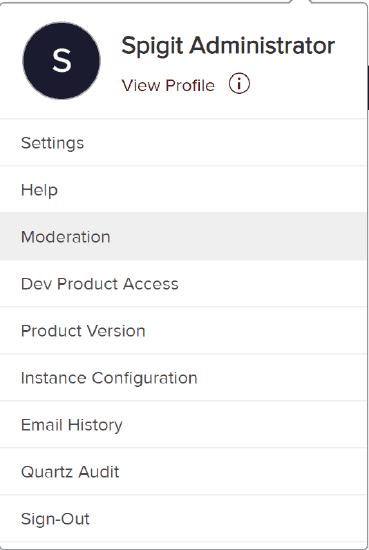 On the Moderation page, click the Manage Spam tab.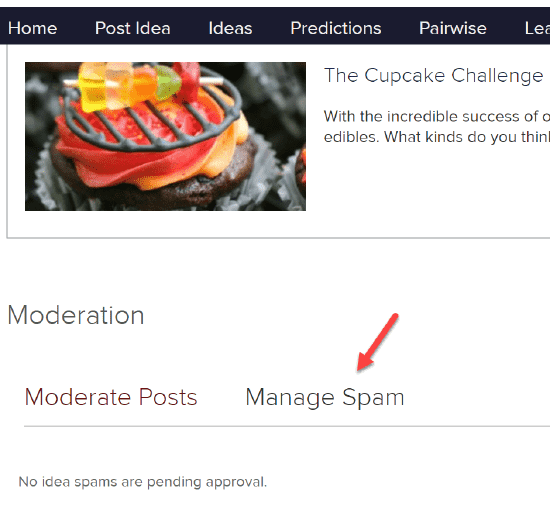 Any Category or Idea spam will appear below the Manage Spam link, once clicked. There are occasionally false positives, just like when a good email goes into your spam filter, so those can just be approved.
The flagged item will appear highlighted in yellow, and the Moderator or Administrator can either click the Approve or Delete button, after review.