Filter and Sort
Last updated
Introduction
Several filter and sort options appear on the TeamTap Home and Tap Detail pages.
Filter by Tap Status - TeamTap Home
You can filter Taps by several options on TeamTap Home by clicking on the word or counter for the option you would like to the left, as shown in Figure 1. Results will autopopulate. Options include:
All - All Taps, irrespective of status or ownership

Open - Only Taps that are not closed

Closed - Only Taps that are closed

My Taps - Only Taps that you ow, irrespective of status
Filter and Sort Responses - Tap Detail Page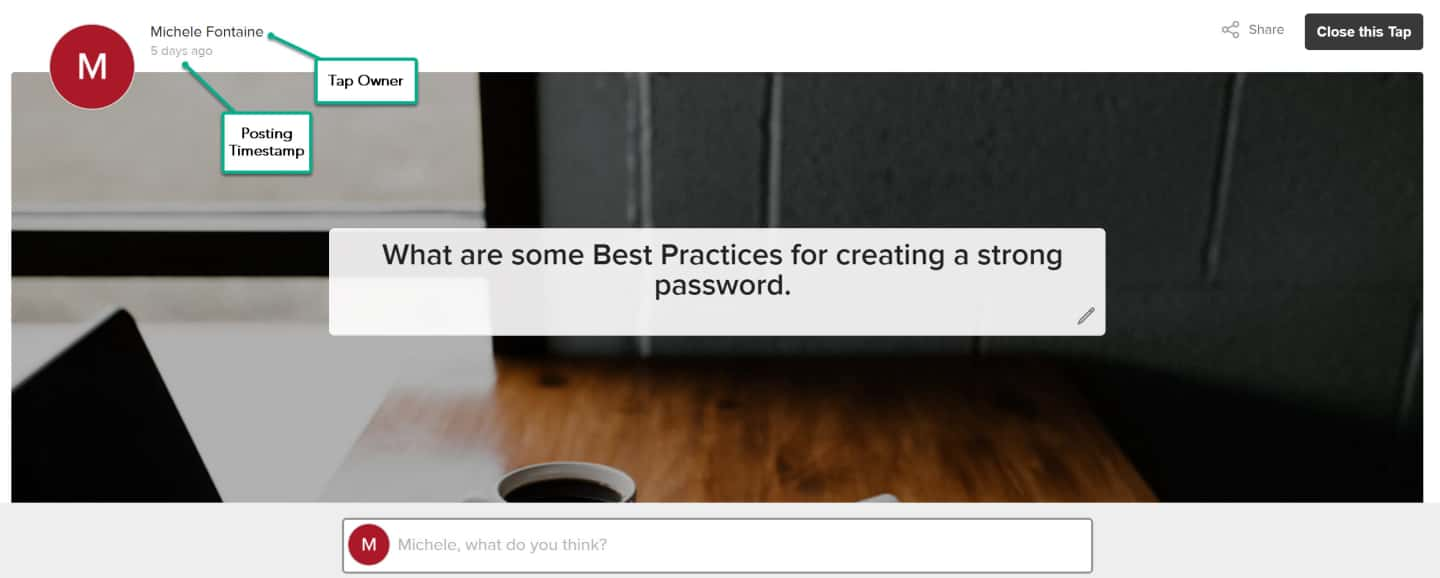 Sort Taps on TeamTap Home by Response Type
You can sort Taps on the Team Tap Home page by Newest, Most Responses, and Fewest Responses on the dropdown to the right.

Sort Responses on a Tap by Activity
You can sort Responses by Activity Type on the dropdown to the right on a Tap detail page.
See also: