Steps to Take if a User Forgets Their Password and Is Locked Out
Last updated
What if a user forgets their password and gets locked out of their account?
This scenario would generally happen only when there is no single Single Sign On in place. A user may forget their password, enter in the incorrect password three times and then become locked out of their account.
If this happens, an Administrator needs to log in, then navigate to Administration > User Management > Users: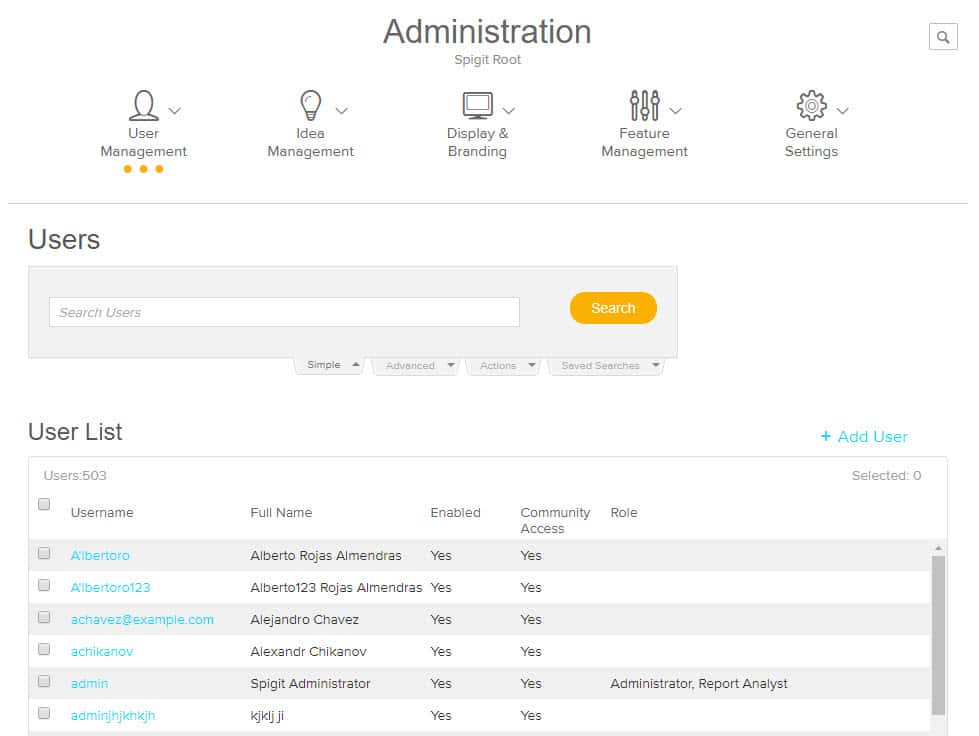 Click on the desired user name: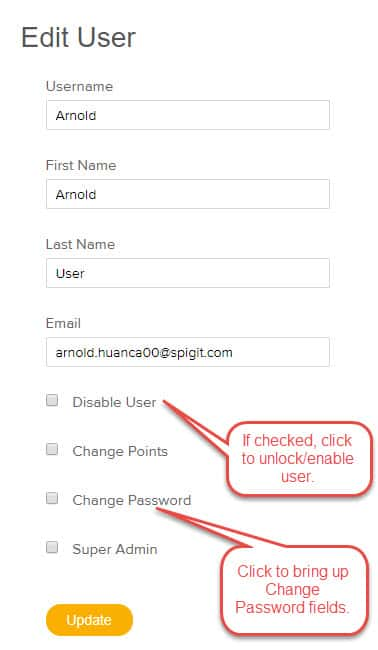 Type in the user's new password twice and click the Update button.
Bulk User Password Update
It is possible to overwrite passwords using the Import User option through a Bulk User Password Update. This will follow the same rules as the User upload/Import experience.
NOTE
If a user is disabled and tries the Forgot Password option, the email will not be sent. The user's ID needs to be re-enabled first, then use the process to reset the user's password.