Private Comments
Last updated
Introduction
Private comments enable Moderators and Administrators to have behind-the-scenes conversations about ideas. Private comments are available by default and are also viewable by Experts.
How it Works
To access the private comment functionality from an idea, click on the More menu on the Idea Detail page and select Private Comments.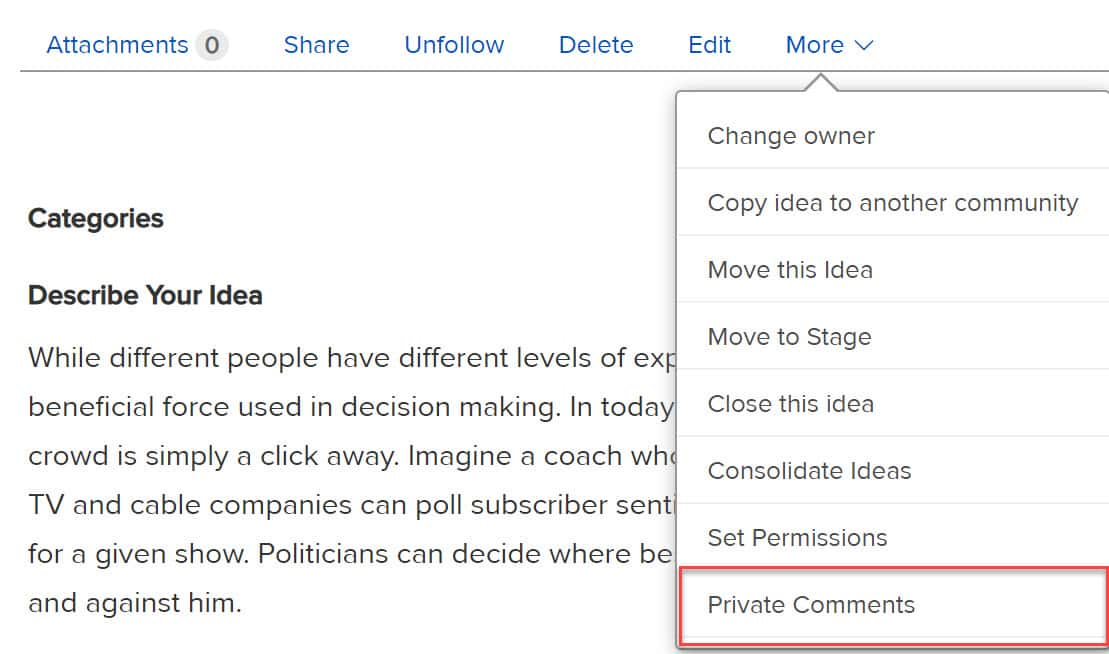 Scroll to the bottom of the page and write your comment. Click Submit.
To return to the regular comment view, select Go To Idea Home from the More menu and it will revert back to the public Comments thread.
NOTE
Notifications are not currently enabled for the private discussion feature.