Setting Up Blogs
Last updated
Introduction
The Blog screen shows all of the blogs in your community, their owners, any votes, and any comments. You can enter your own comments in the space under each blog description and vote on the blog.
How it Works
On the right are various boxes that let you post your own blog, see a list of the blogs to which you have subscribed, and see a list of members who have looked at the blog.
How to Set Up a Blog
Use the Site Editor to add the All Blogs page to the Navigation bar.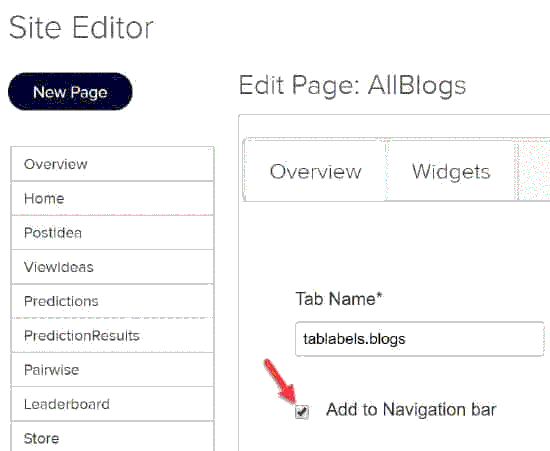 Add the desired blog widgets, such as All Blogs, Post Your Own Blog, Blog Control Panel, Blog Comment, etc. See the Planview IdeaPlace Widget Guide for definitions of all the available Blog widgets.
Decide who can post blogs and then set the member permissions accordingly on the Permissions page.

If needed, create a new role just for your site bloggers.
How to post your own blog
To post your own blog, click the My Blog button. The New Blog Entry page appears.