Introduction
Idea Rollup links ideas to a particular community/communities and displays them on the View Ideas page.
NOTE
If a site is a Members-only site or a User Attribute site and a user doesn't have access to those sites, they will not see the ideas on the roll-up community. Members-only and User Attribute are two of the four user access settings that are configured by IdeaPlace Administrators. User Attributes are metadata such as Company Name, Title, or First Name. Members-only login allows access by users of a particular community or group. See User Creation, Access Setup and Role Assignment for more information.
How it Works
1. Navigate to a challenge.
2. Go to Administration > General Settings > Settings Tab > Edit Challenge > Settings > Idea Rollup.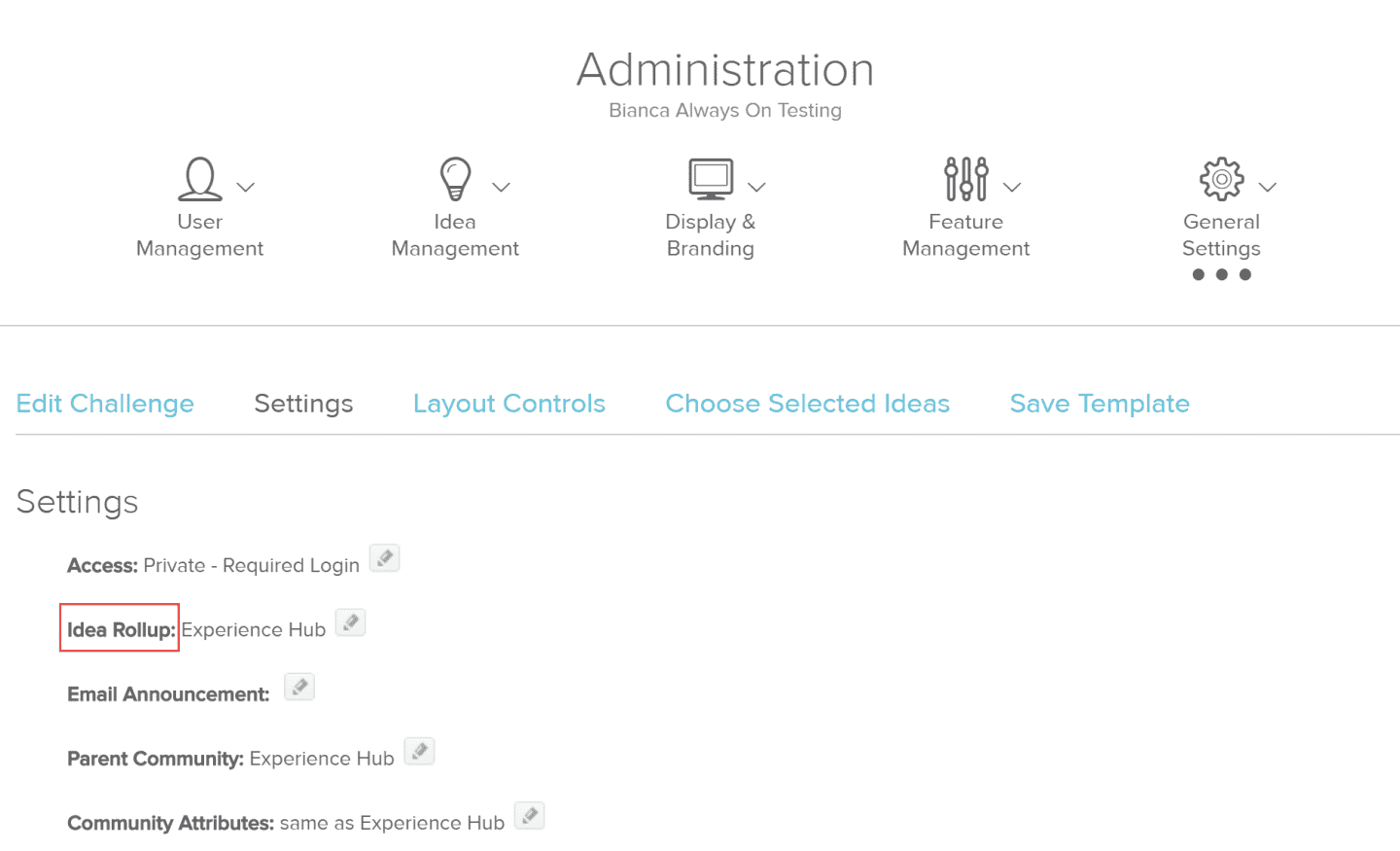 3. Choose where you want ideas to be displayed by clicking the appropriate checkboxes. (Flags indicate challenges.)
4. Click Submit.
5. To undo, follow steps 1 - 2, uncheck appropriate boxes and click Submit.