Download Project Status Report
Last updated
If the project workspace is connected to at least one portfolio that you update status to, you can download a workspace status report to share with stakeholders not using portfolios, or to keep a log of historic reports.
The report includes all values for the Key Performance Indicators (KPIs) that are updated in the Status tab, as well as activity progress information.
To download a project status report: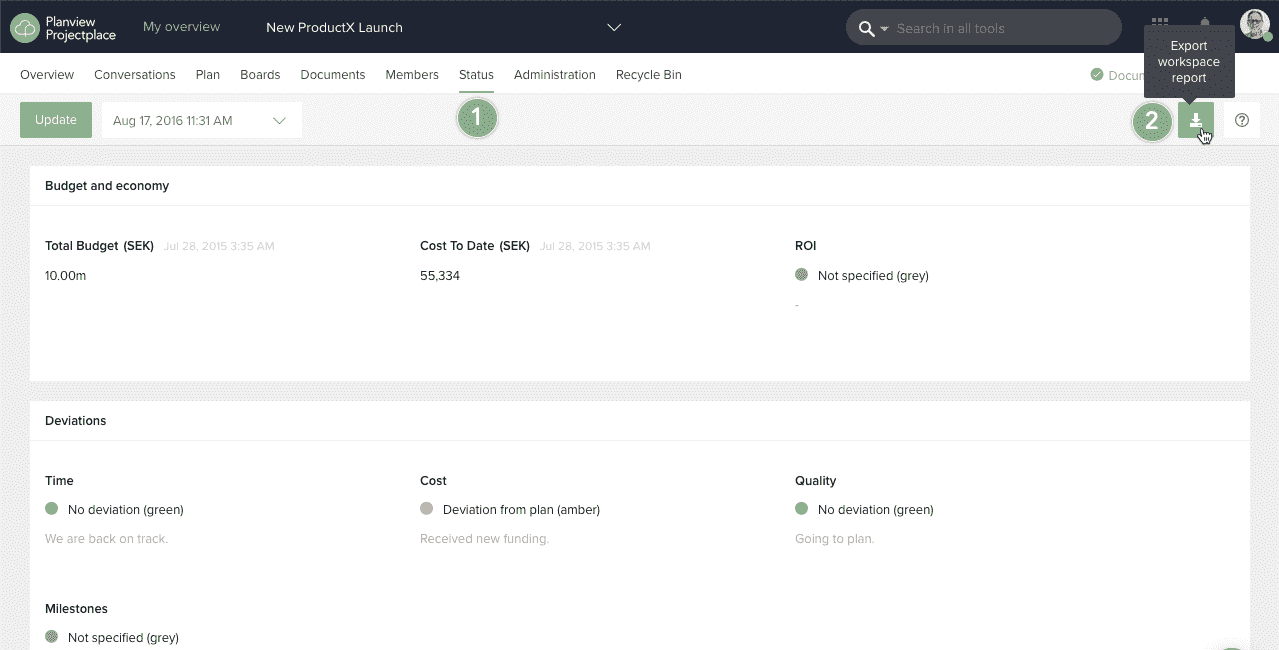 Click the Status tab in the workspace.
Click the Download workspace report icon on the right side of the toolbar.
The report includes the latest status information, regardless of if you have chosen to see historical data.
---