English | Deutsch | Svenska | Français
May 4, 2022
We have overhauled the Workload tool and you can find more information about it here.
May 11, 2022
There are no feature updates in this week's deployment.
May 18, 2022
There are no feature updates in this week's deployment.
May 24, 2022
Requests tool updates
To add to the layer of access around who can view and modify requests, we have added the option to set department access for the request administrators.
In Account Administration under the People tab, account administrators can set departments when giving account members access to the Requests tool. In the Requests inbox, the requests administrators will then view requests belonging to the selected departments and requests that do not have a specified department.
Also if a request is assigned to a workspace that the Requests administrators are a part of they will be able to view those requests regardless of the department assignment.
For more information, visit Manage Users in the account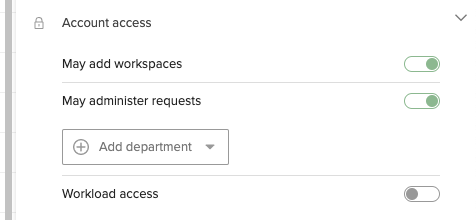 Download workspace event log
In Account Administration under the Workspaces tab it is possible for account administrators to download a workspace event log in a .json format. You find the option in the More menu after you have selected one or several workspaces in the list.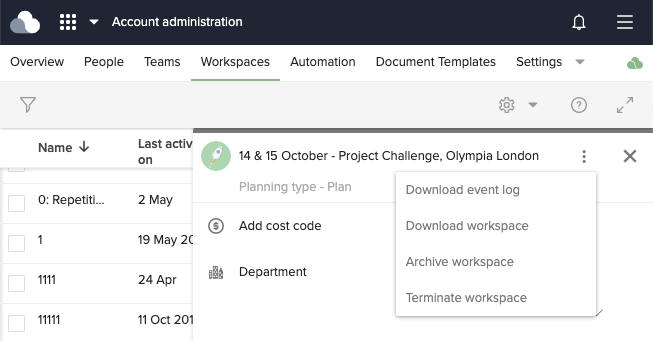 Updated KPIs detail pane
We are continuously updating our user interface for a better user experience. Our latest update is the KPIs detail pane in the Portfolios tool, which now looks more consistent with the rest of our service.