Integrate Projectplace and Enterprise One
Last updated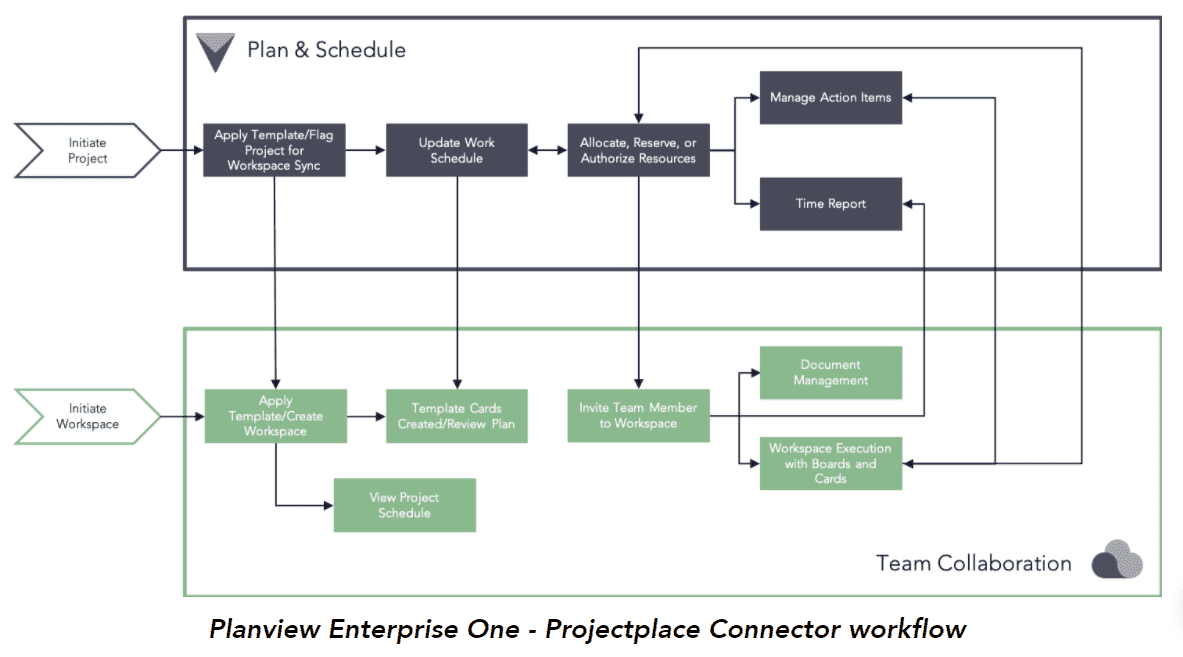 The Planview Enterprise One - Projectplace Connector synchronizes information between Planview Enterprise One and Projectplace. This creates a collaborative work environment that supports both structured and non-structured work, as well as cross-organization collaboration. Highlights of the Connector include:
A real-time, event-based connection between Planview Enterprise One and Projectplace.
Connecting Planview Enterprise One templates and projects with Projectplace templates and workspaces for streamlined work creation.
A bidirectional connection between Projectplace card and Enterprise One action item field attributes.
Planview recommends seeking assistance and guidance from Planview Consulting to support the deployment of the connector. To learn more, see the Planview Enterprise and Projectplace Connector documentation.
---