Configure A Connection To The Reporting API With Excel
Last updated
To create a live connection to the reporting API on a PC:
1. Open Excel 2016 and create a blank workbook.
2. Click on "Data" → "New Query" → "From Other Sources" → "From Web"
3. Ensure that the "Basic" radio button is selected in the dialog that appears, paste your generated URL from the Reporting API URL Generator into the "URL" field, and click "OK" *If using an API token, replace everything after token= with the API token that you generated from your account.
4. The "Access Web Content" dialog should appear, with the "Anonymous" tab selected. Click "Connect"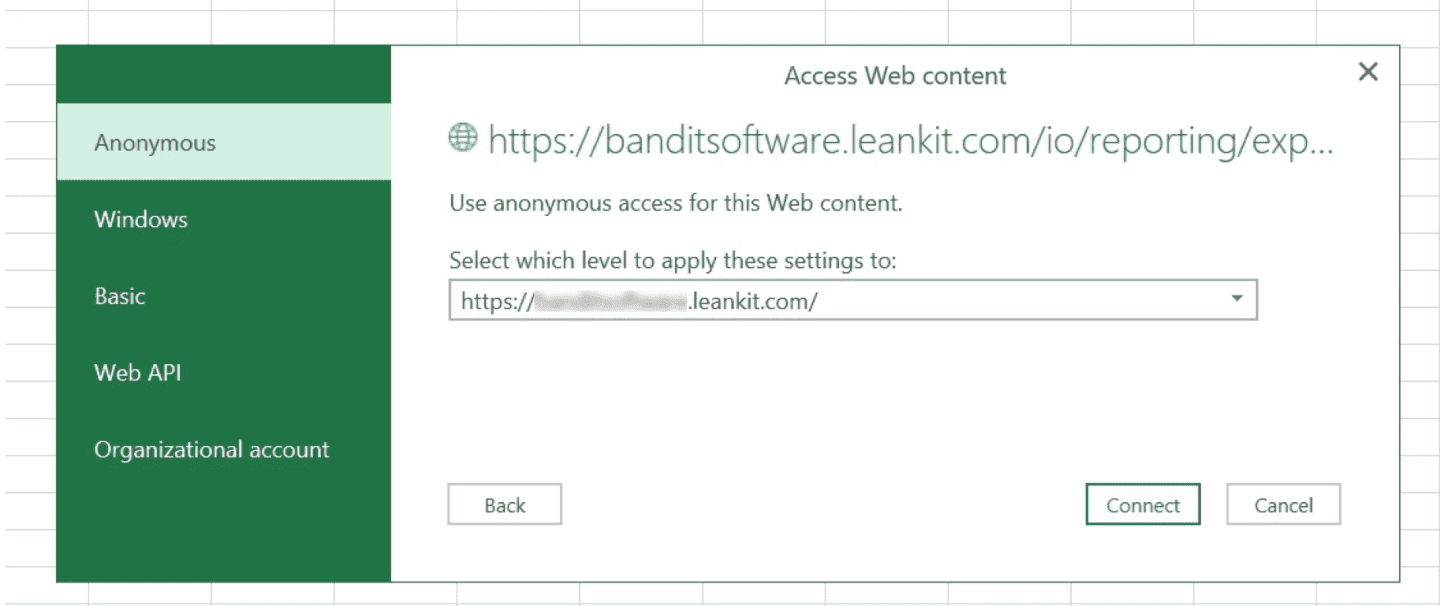 5. A "Connecting" dialog will appear while the request is made. Ensure that the data appears to have been parsed correctly on the resulting dialog, and if it is click the "Load" button
6. Your data should now be loaded into a new sheet in your Excel workbook.
7. You can then periodically click the "Refresh All" button to get updated data, as long as your token hasn't expired.
8. If the token does expire, simply edit/update the query URL.
NOTE
We recommend using only Excel 2016 to create a live Excel connection. We don't recommend using older versions of Excel, as Excel's previous versions won't accept URL's over a certain character limit.