How Can I Opt Out of Assigned User Emails?
Last updated
To stop being automatically subscribed to card notifications when someone @mentions you or assigns you a card, first go to your personal board preferences by clicking your initials or avatar in the upper right of the board. Click User Profile.
Under the My Board Preferences tab select "No, I don't want notifications."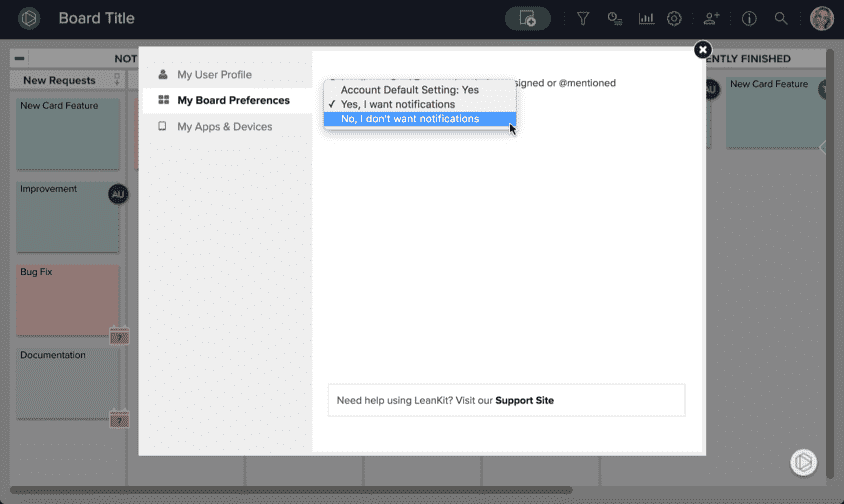 This will stop you from being auto-subscribed to any additional cards.
NOTE
Users will receive the one-time email notification when another user assigns or @mentions a card to them, but users won't won't receive further notifications about the card. This is not configurable.
Click here to learn how to unsubscribe from particular cards, lanes, or boards. Find more information about email notifications here.