About Card Connections
Last updated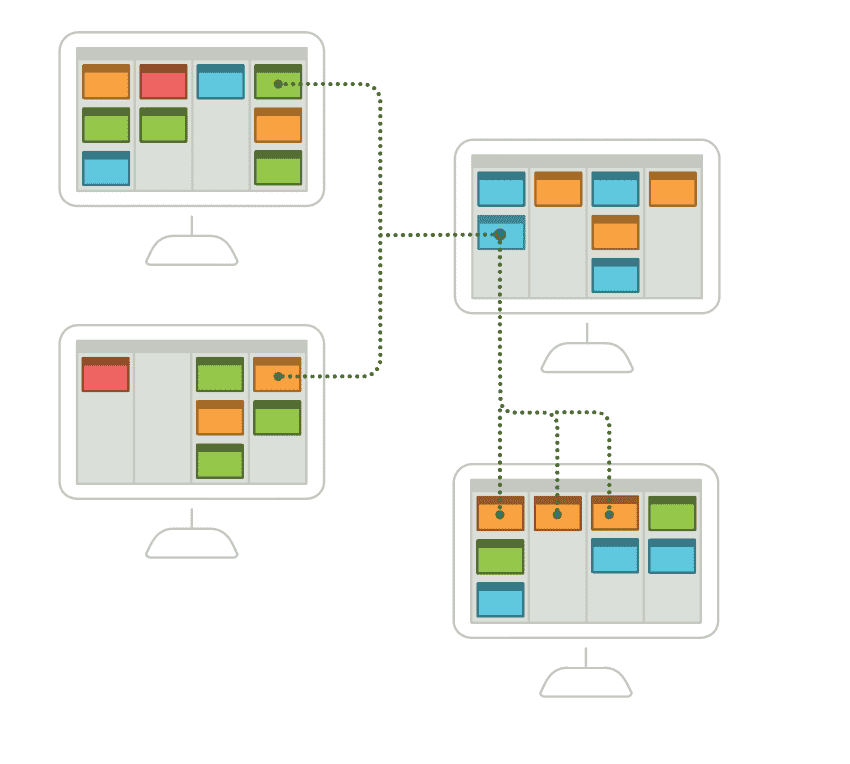 In AgilePlace, you can create parent-child connections between cards. This makes it easier to track and manage the progress of work distributed across multiple teams or to communicate rollup information to stakeholders.
Once you've established parent-child connections between cards, statistics at the parent card level help you quickly assess the progress of child cards and identify potential problems. In addition, multi-parent connections allows teams to easily share information and progress on child cards with multiple team leads or stakeholders.
Connections capabilities are included in AgilePlace for Scaled Teams and AgilePlace for the Enterprise edition accounts. To find out which edition of Planview AgilePlace is right for you, check out our Compare Editions page.
Learn How to Get Started with Connections: