Change Your Email/Login
Last updated
To change the email address that you use to log in to LeanKit, first click on your user avatar or initials in the upper right hand corner of your browser window, and select User Profile from the dropdown.
This will open your user profile settings. From here, click on the link that reads Update Your Email Address.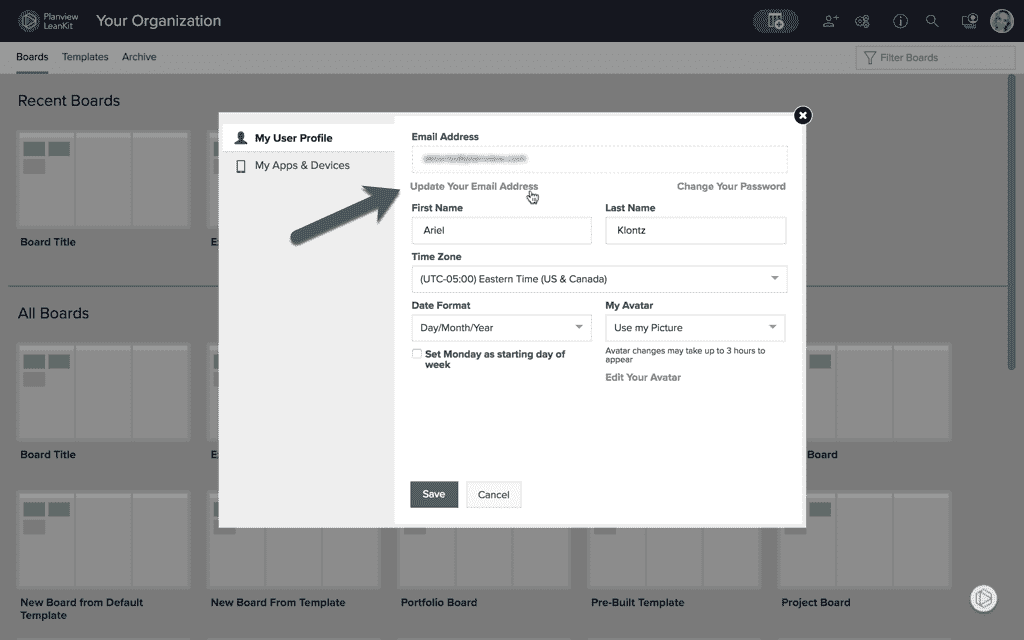 You will then see fields to type in your new email address and confirm your password.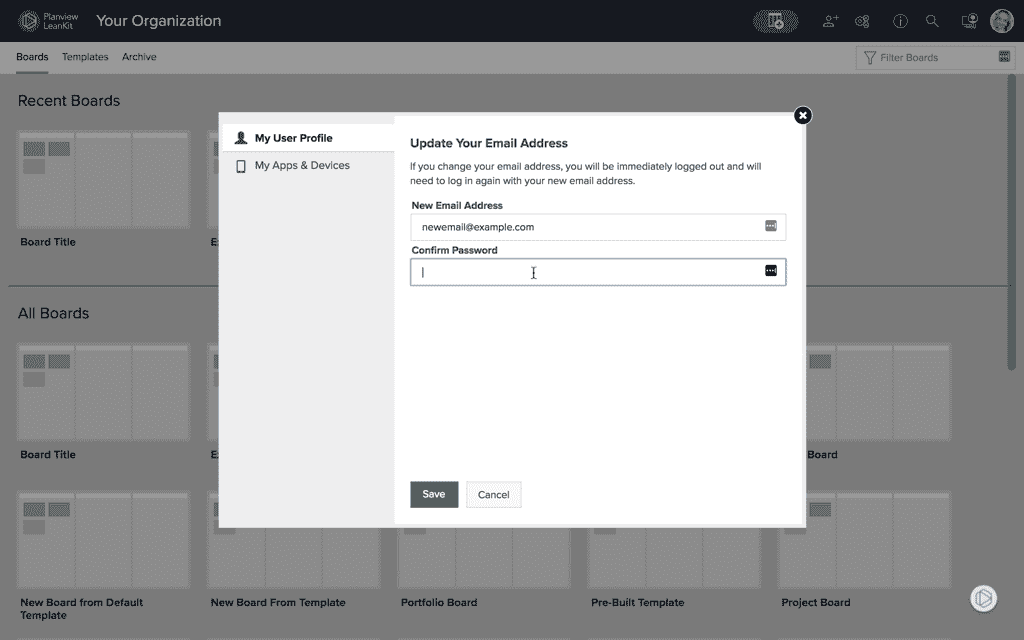 Once you're finished, click Save to save your changes.