Lesson 5: Adding and Managing Users
Last updated
You can invite others to share your LeanKit account at any time. User permissions can be managed at the account level and at the board level to ensure that the right people get the right level of access.
NOTE
Please note that the Account Owner and any Account Administrators have access to all boards in the account regardless of what their board roles are set to.
Adding a New User to Your LeanKit Account
To add a new user to your account, click the three gear icon found in the top bar on the Home Screen. Select Account User List then New User.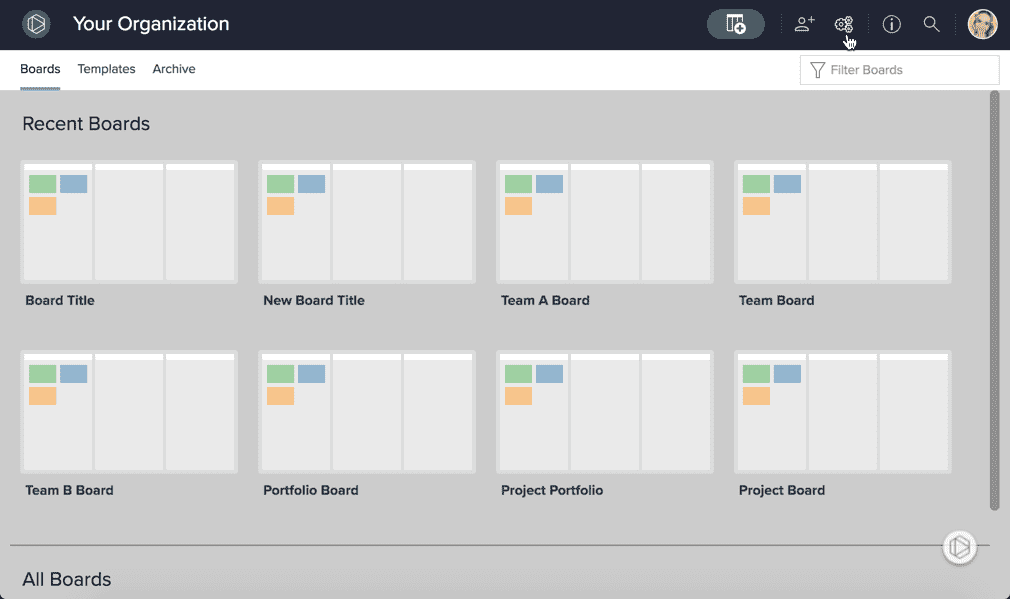 You're able to specify the access that a new user is granted, including making them an Account Administrator or Board Creator. In this process you also provide the user with a temporary password that they will change upon their login.
To quickly invite multiple users to your account, use the Add User icon found on the top bar of the home screen. Separate each user with a comma.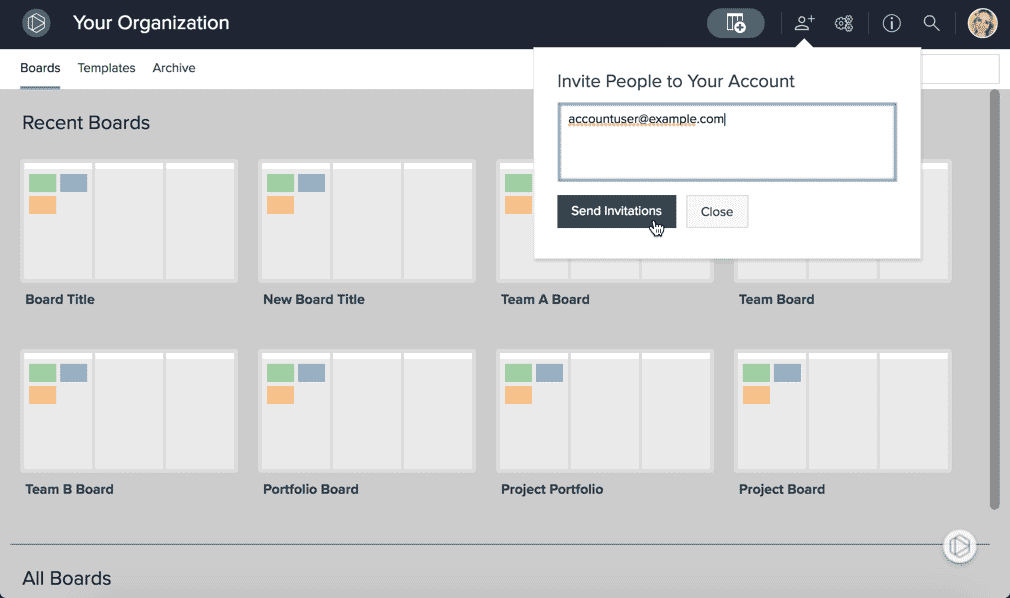 This action sends added users an email with an invitation.
Once the invitation is accepted, the invited users are prompted to update their user details, create a password, and log in to LeanKit.
Understand User Roles
Account Owner
The role of account owner is assigned to the individual that signs up for the LeanKit account. An account owner manages the following settings:
Number of users: Manage how many user licenses are available for your account. This is unlimited during the free 14-day trial and can be purchased directly within the LeanKit application at any time after the trial.
Account Administrator
The role of account administrator is initially assigned to the individual that signs up for the LeanKit account. Additional account administrators can be created. An account administrator has access to the following settings:
Add new users
Create and delete boards.
Enable/disable user access, maintain user names, and email addresses.
Export usage and access reports for activity/security audits.
Default Board Level User Settings
To make initial user setup quicker, there are two default settings that are applied to all new users:
User Access: The default is set to "User" for new users. To ensure alignment with security requirements within your organization, this setting can be changed to the following: "No access," "Reader," "Manager," or "Administrator."
User Notifications: The default is set to send email communications for all card updates if a user is either assigned or @mentioned. This setting can be changed at both the account and individual user level.
Manage User Access to Boards
Customize user access to each LeanKit board as needed. There are four different roles available at the board level:
Reader
User
Manager
Administrator
Roles and Associated Capabilities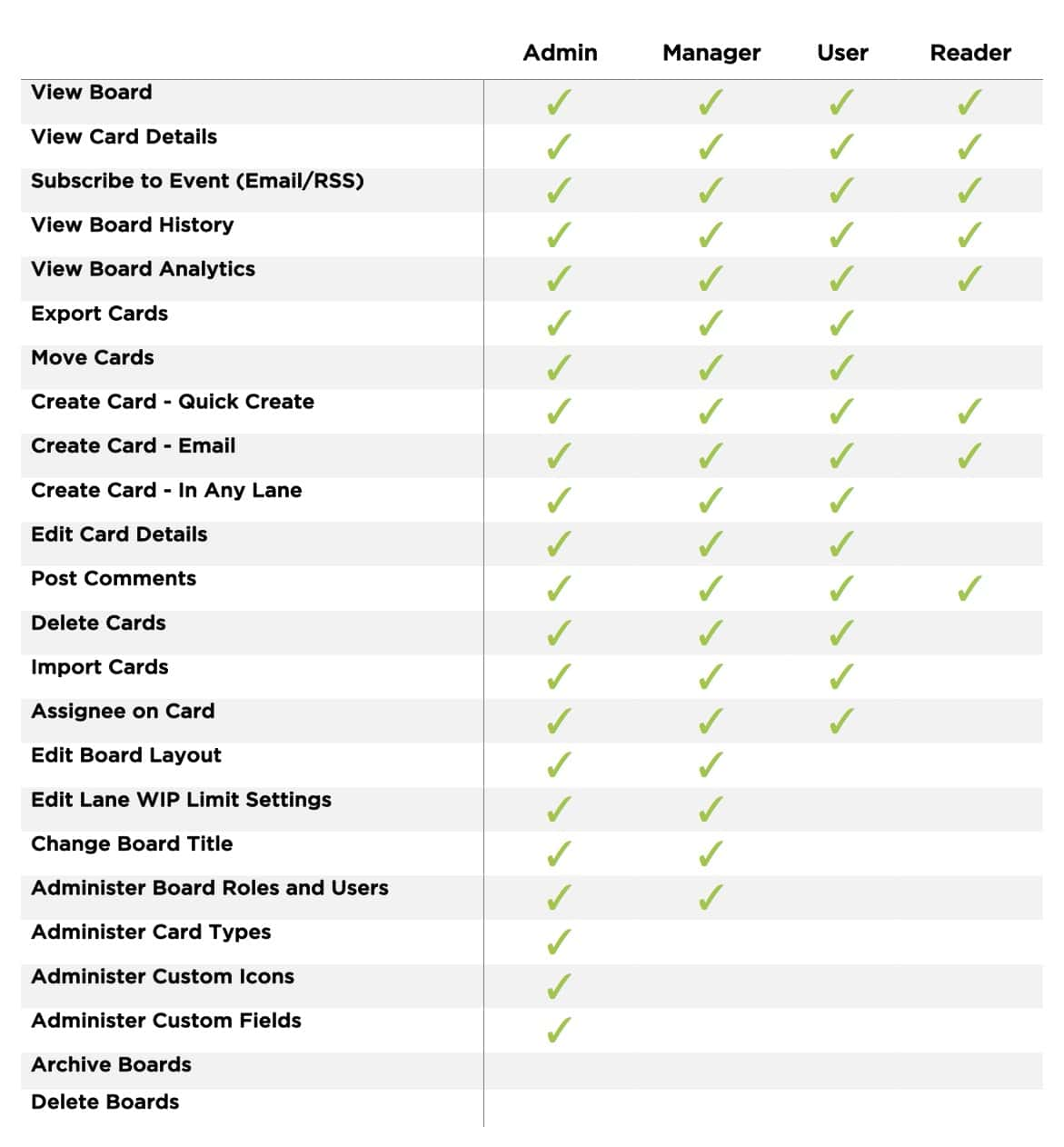 To manage board level access for account users, go the the appropriate board, click the gear icon in the top bar, and choose Board User Access in the Board Settings tab. Learn more about setting user board access here.