Access My Cards
Last updated
My Cards provides an easy way for you to view only the cards you're subscribed and assigned to. The My Cards panel can be accessed from the top bar whether you're on your home screen or in one of your boards.
To open the panel, click the My Cards icon shown below to access the panel.
From there you'll be able to see only cards that are assigned to you or to view all cards you're subscribed to.
You can filter by Not Started or Started work items.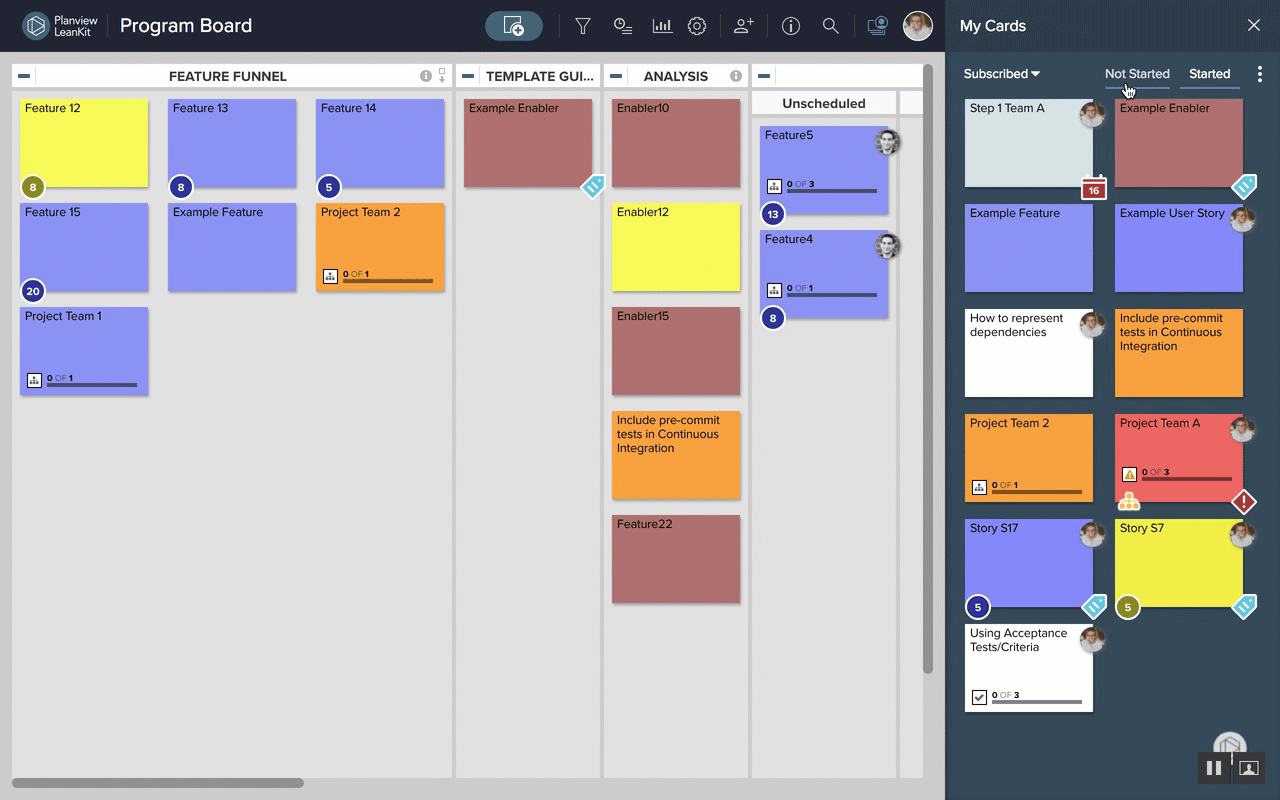 You can also sort your cards by Title, Priority, and Planned Finish, and you can select whether to Show Blocked Cards First. To select sorting options, click the three dots in the upper right hand corner of the panel to open the hamburger menu and select the sorting options you'd like to apply.
Clicking on any of the cards in the My Cards panel will open that card on the board that houses it. From there you can view further details, comments, and assess additional info about the card's status.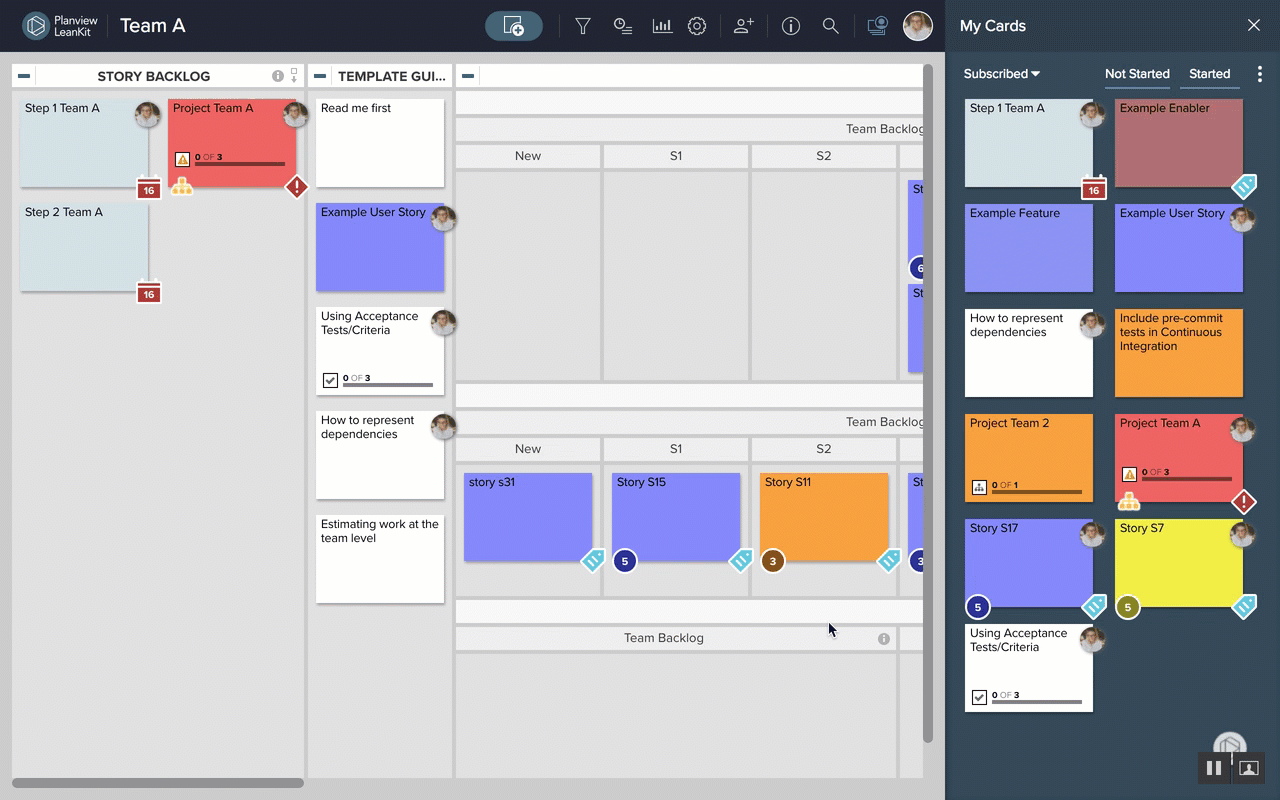 You can also right click on any of your cards to unassign yourself or unsubscribe from that card or to open the card from the context menu.