Make a User an Account Administrator
Last updated
Account Administrators are able to create, edit, and delete boards and create, enable, disable, and edit users (including making other users Account Administrators). They can also configure certain security settings and export usage and access reports. They have access to all boards on the account, regardless of the access they are assigned on individual boards. There is always at least one user assigned as an Account Administrator in a Planview LeanKit account, and more can be assigned at any time.
To make a user an account administrator in Planview LeanKit, you must be an account administrator. To designate another user as an account administrator, first click the three gears icon in your home screen.
From there, select the tab labeled Account User List. Then click the pencil icon to the right of the user you would like to edit.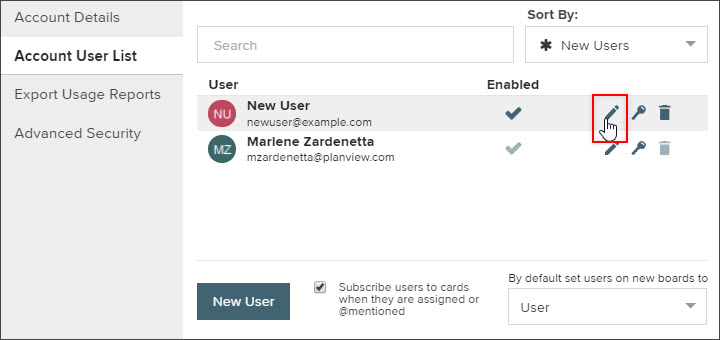 Finally, check the box next to Account Administrator, and click Save User at the bottom when you're done.