Give a User Board Creator Rights
Last updated
In LeanKit, only users who are Account Administrators, or users to whom the Board Creator right has been given, are able to create new boards. To make a user an Account Administrator, see the instructions here.
To grant a user the ability to create boards without making them an administrator, you can grant them Board Creator rights.
First click the three gears icon from your home screen.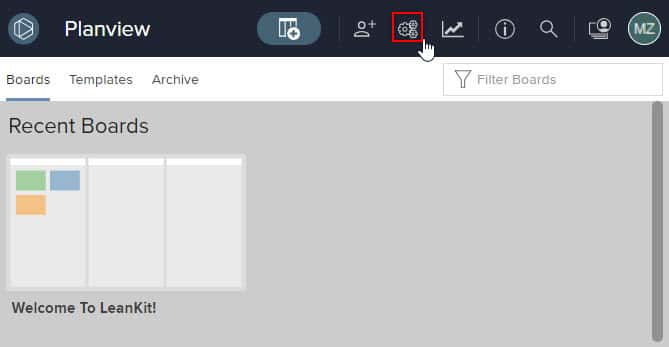 Then click the Account User List tab. From there, click the pencil icon next to the user you would like to edit.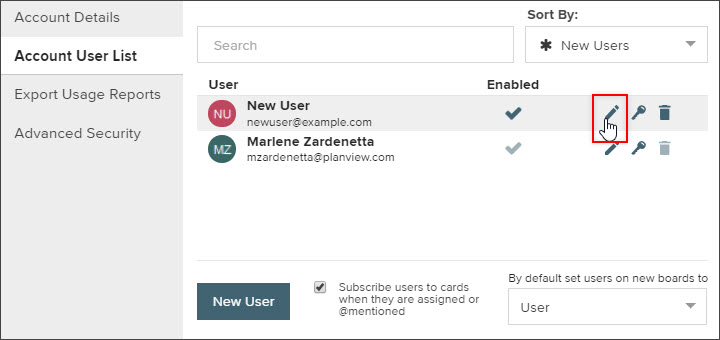 From there, you can simply check the box next to Board Creator. Click Save User when you're done.