Edit a User's Email/Login
Last updated
To edit a user's email address in LeanKit, first click the three gears icon from your home screen.
From there, select the Account User List tab. Then click the pencil and paper icon to the right of the user you would like to edit.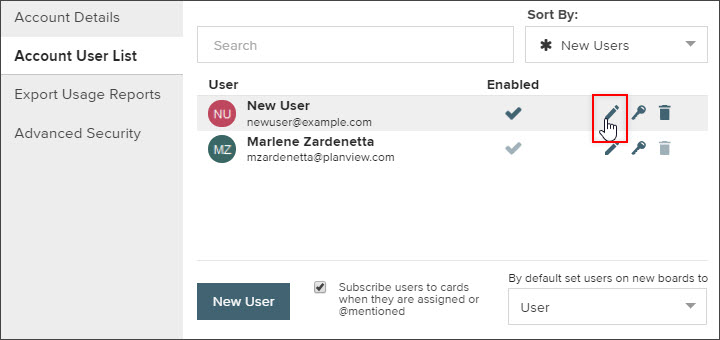 Click within the email field to change or edit this user's email.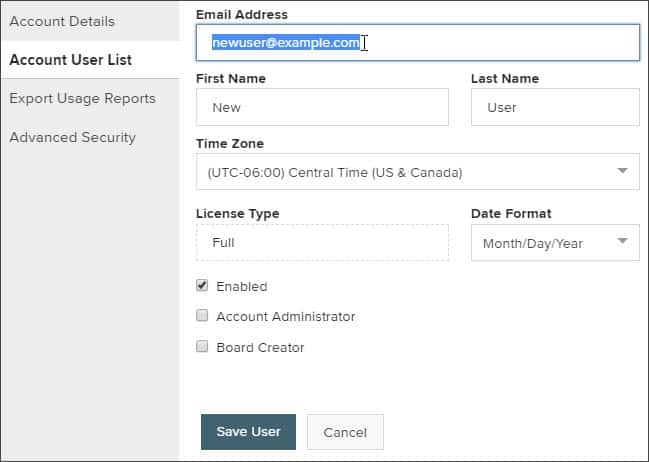 Click Save User to save your changes when you're done.